Rajon Rondo Gametime Decision Against Clippers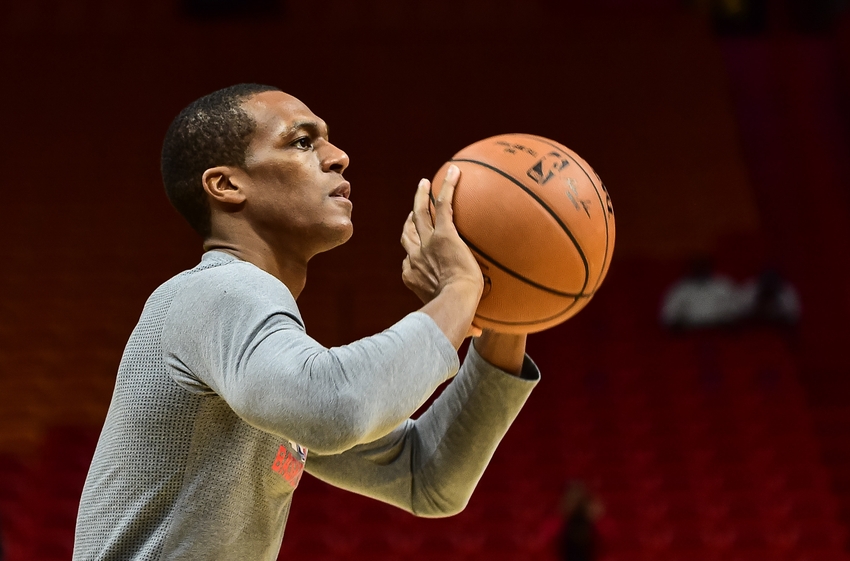 It's the biggest game of the season and Rajon Rondo hopes to be ready to play.
Rondo missed the first two games of the current Chicago Bulls road trip against the Portland Trail Blazers and Utah Jazz due to an ankle injury. In his place, Jerian Grant had a breakout game against Portland and got the again at Utah.
Michael Whitlow wrote about the upside and potential of Grant. Chicago's front office claimed to be high on Grant not just this past summer when they acquired him along with Robin Lopez in a trade with the New York Knicks, but as far back as draft night in 2015.
K.C. Johnson of the Chicago Tribune shared the information via Twitter:
Rondo did shootaround. Gametime decision.

— K.C. Johnson (@KCJHoop) November 19, 2016
There's a lot to unpack in this information. Yes, the Bulls were 6-4 with Rondo, but they've been 2-0 and since. The ball still hasn't been moving well in Rondo's absence, but they have added a marginal attacking threat in Grant.
This matchup is going to be intriguing. Fred Hoiberg is going to have a big decision to make. After missing two games, do they ride the lineup that has helped them reel off consecutive Circus Trip wins, giving Grant an opportunity to get more prime playing time or do they insert Rondo?
Grant couldn't have a better first game as a starter for Chicago, but went the opposite direction the very next game. If the Bulls are committed to bringing Grant along for the future, they should probably give him the start again tonight at the Clippers. Even if Rondo is healthy, they could always use the reasoning that they want to ease him back into game action after missing a few games.
It might have been an outlier, but Grant swiped five steals when his primary matchup was Damian Lillard who struggled to score against Chicago. Also, Grant might have suffered shooting against the Jazz, but Rondo was 0-for-6 against the Washington Wizards in his last game action a week ago.
Chris Paul is better than either Rondo or Grant, perhaps both combined. It's going to be on Hoiberg to decide if Grant gets another chance or if Rondo is right back into action. Just one more thing to talk about and look forward to in tonight's big matchup.
More from Pippen Ain't Easy
This article originally appeared on