Quick Hits: Memphis Grizzlies silence the Minnesota Timberwolves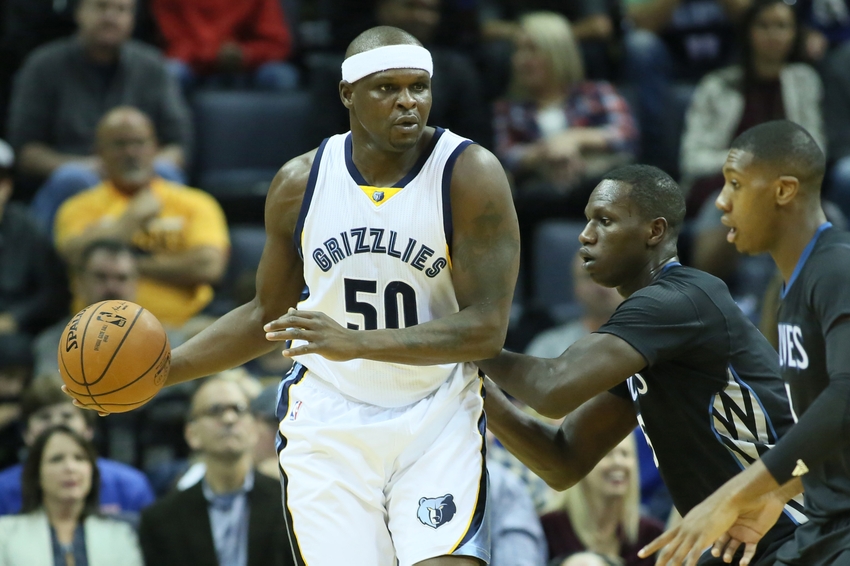 The Memphis Grizzlies have delivered another excellent defensive effort against the talented Minnesota Timberwolves, extending their record to 8-5.
The Memphis Grizzlies shut their opposition below 75 points in both games of this back-to-back. It helped that Tony Allen and Vince Carter held dynamite scorer Andrew Wiggins to 7 points on 2-11 shooting. Karl Anthony-Towns got into foul trouble.
Even on a night where Marc Gasol and Mike Conley weren't on their "A" game, the supporting cast came to play. Behind the efforts of James Ennis, JaMychal Green and Andrew Harrison, the Memphis Grizzlies managed to rattle off their fourth straight win.
Quick Hits
The stats may not show it, but Deyonta Davis looks good. Tonight, he's put up a +/- of +9. After a huge put-back dunk and a monster block (that was sadly goaltending), Davis has the potential to be the future 5 for the Memphis Grizzlies. Around game 50-60, I can see him being a huge difference maker for this team.
Andrew Harrison is finally looking like a NBA player. He's doing well on the defense and holding his own as a second unit floor general. Harrison scored 13 points and dished out 7 assists against 1 turnover. While Baldwin is the main prospect, Harrison is winning the backup point guard battle.
Marc Gasol and Mike Conley were off tonight. However, roles players such as James Ennis (11/7), JaMychal Green (19/8) and Andrew Harrison have stepped up. Good teams know how to win when their stars are off. If the Memphis Grizzlies could get steady contributions outside the "Core Four," they will be able to distinguish themselves from the second tier in the Western Conference.
Zach Randolph proved why he should be in the 6th Man of the Year conversation, once again. ZBo scored 18 points and grabbed 7 rebounds. If he isn't in contention for the 6th Man of the Year, then the system is rigged.
The Memphis Grizzlies rested Chandler Parsons for this end of the back-to-back. I do wish Fizdale would lower Conley and Gasol's minutes when they have double-digit 4th quarter leads.
By the numbers:
20: points Andrew Wiggins scored below his average (27.4 prior to tonight's game).
2: 3-pointers for the Memphis Grizzlies.
19: the highest +/- of the night by Half-Man, Half-Amazing Vince Carter.
DNPs
Chandler Parsons – knee
Brandan Wright – ankle
Troy Daniels – coach decision
Highlights
He said:
"If he's not the leading vote getter for the 6th Man Award, I don't know who is." – Fizdale on ZBo's 6th Man campaign

— Parker Fleming (@PAKA_FLOCKA) November 20, 2016
"I didn't know that but could we start having games on the same day." – Fizdale when Tigers and Grizz always winning on the same day

— Parker Fleming (@PAKA_FLOCKA) November 20, 2016
Conclusion
Tonight was a great win for the Memphis Grizzlies. Hopefully, they can carry this momentum as they travel to Charlotte to face Kemba Walker and the Hornets.
VS.
| | | | | | |
| --- | --- | --- | --- | --- | --- |
| | 1 | 2 | 3 | 4 | T |
| Grizzlies | 18 | 25 | 22 | 28 | 93 |
| Timberwolves | 16 | 23 | 13 | 19 | 71 |
More from Beale Street Bears
This article originally appeared on