QUICK HITS: Memphis Grizzlies defeat Dallas Mavericks, move to 7-5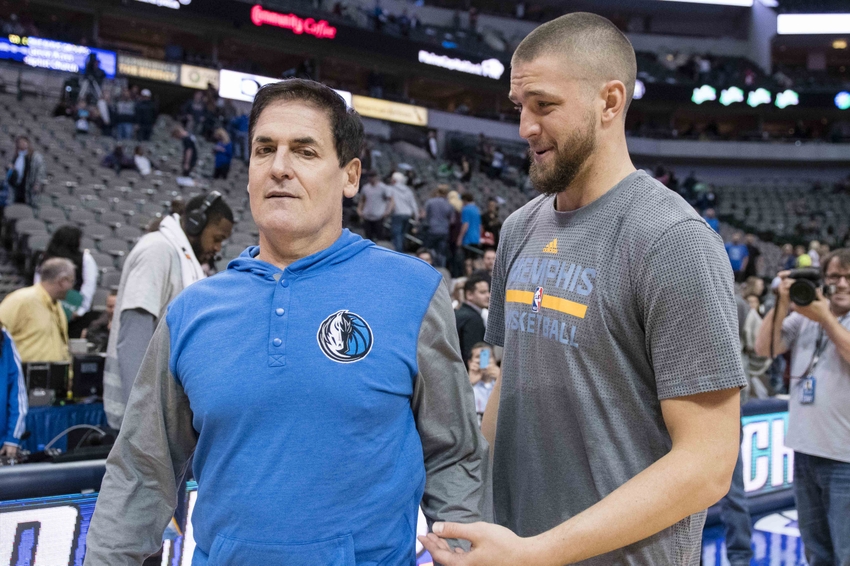 Chandler Parsons scored 12 points Friday night to lead the Memphis Grizzlies over the Dallas Mavericks in Parsons' first return since leaving.
In a game that seemed to never end, the Memphis Grizzlies capped off their lengthy road trip with an 80-64 victory over the Dallas Mavericks.  To put into perspective how slow this game was, the Los Angeles Clippers scored more points last night in the first half against the Kings than the Mavs scored the entire game.
The Grizzlies (7-5) proved something this week, with impressive road wins over the Utah Jazz, the current powerhouse that is the Los Angeles Clippers and potential new rivals, the Dallas Maverick (2-9).
Quick Hits
Unfortunately, the game remained dull throughout all four quarters.  Though, no one individual stood significantly above the rest, Grizzlies low scoring games usually result in the whole team showing contributions.  Of the 13 active players, 9 of them scored 5 or more points.  In a rough shooting night across the board, the Grit 'n' Grind mentality was alive and well.
Although Harrison Barnes tallied 15 for the Mavericks, Chandler Parsons won the marquee contest of the evening, dropping 12 points on 57 percent shooting (3-for-5 from deep) and a plus-minus of +12. Barnes finished at -16.  Also, Parsons' found his boy Mark Cuban after knocking down a second half three to put the Grizz ahead by 19.
Memphis held the injury-plagued Mavericks to an ugly 28 percent from the field (20 percent from downtown).
As expected, the Memphis Grizzlies took advantage of a slow Dallas team, outscoring the Mavs 12-6 in fast break points.
Aaron Harrison is good at defense. He also proved he's getting comfortable in the NBA by finally getting after an official. We don't bluff, y'all.
What's next?
Memphis returns to the Grindhouse Saturday night to grind out the second leg of a back-to-back against the Minnesota Timberwolves (4-7).  Yes, this is the third meeting between the two teams since the season started October 26th.  Currently, the series is tied at 1-1. A win tonight will bring the Grizzlies record to 8-5, placing them comfortably behind Golden State and San Antonio in the Western Conference standings.
More from Beale Street Bears
This article originally appeared on