Quick Hits: Memphis Grizzlies 80, Minnesota Timberwolves 116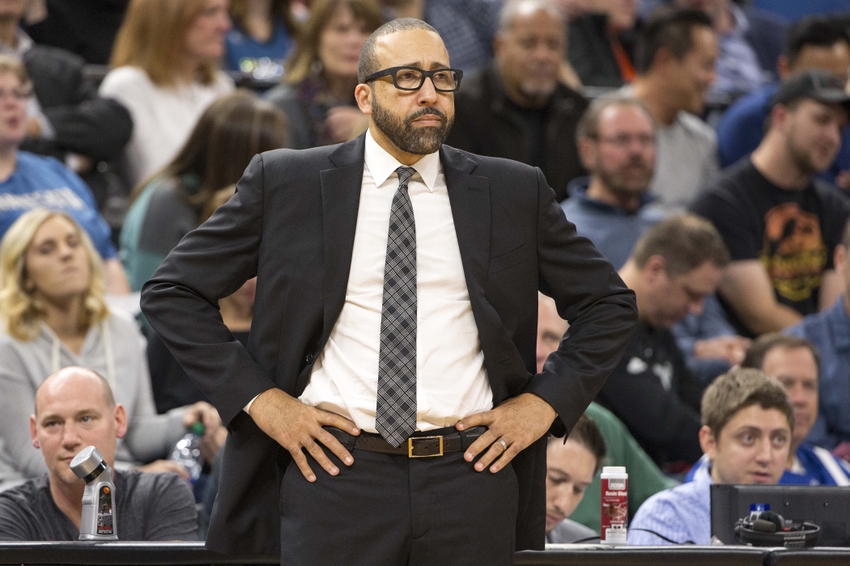 The Memphis Grizzlies stumbled to a 2-2 start in the regular season, losing out 116-80 to the Minnesota Timberwolves after needed rest for star players.
The Memphis Grizzlies couldn't ride without their star players Mike Conley and Marc Gasol and were taken advantage of by an invigorated Minnesota Timberwolves team who ran the Grizzlies out to the tune of 116-80.
VS.
| | | | | | |
| --- | --- | --- | --- | --- | --- |
| | 1 | 2 | 3 | 4 | T |
| | 29 | 33 | 35 | 19 | 116 |
| Grizzlies | 16 | 20 | 23 | 21 | 80 |
This was a rough game. The Grizzlies' strength this year, 3-point shooting, was their downfall last night after going only 4-for-24 from beyond the arc, a shattering 16.7 percent clip. The lack of shot creators playing last night was the main reason for this poor shooting. Without Conley playmaking and Gasol drawing attention in the post, Tom Thibodeau's defensive sets worked easily in running the Memphis Grizzlies off the line, or just making them shoot heavily-contested jumpers.
The return of Tony Allen to the team this season was a good sign for the oncoming games. Allen's superior defensive skills will become a huge asset to this Grizzlies team if they want to contend.
Rookie Deyonta Davis had a game to remember going 7-of-8 from the field to the tune of 17 points and six rebounds in 26 minutes. Making him the Grizzlies' leading scorer last night. Watch out for his minutes to get increased more after a great game for a poor-looking Memphis team.
Even though Davis had a good game, the other Grizzlies rookie Wade Baldwin, had a game to forget. In a game to stake his claim as the best point guard in this draft class, he faltered with a -31 plus/minus, only 8 points off 2-of-8 shooting, and five turnovers. Baldwin showed last night he's still a raw rookie in comparison to a more NBA-ready rookie in Kris Dunn.
On a brighter note, Vince "half-man, half-amazing" Carter notched his 24,000th career points. Making him the 24th player in NBA history to reach that mark. Next on the list is Allen Iverson, who has 368 more points than Carter.
Another road loss for this Memphis Grizzlies team has still left them looking for their first win on the road. Hopefully this is more the case of small sample size, rather than a legitimate concern going forward.
Coach David Fizdale still kept Zach Randolph on the bench and didn't give any minutes to Gasol and Conley. It raises the question, can Fizdale do this to his players? It was only the fourth game of the season and the Grizzlies don't have the necessary talent that teams who have used the same philosophy (Spurs, LeBron's Heat, etc.) to garner success. Maybe just stagger minutes instead?
Troy Williams was also one of the few Grizzlies to shine last night. 14 points off 4-of-7 shooting, Williams showed his ability to score while also raking up some highlight plays.
The Grizzlies will have to play to their competition if Fizdale wants to keep over-protecting his players' minutes. With this team not even being a shoe-in for the playoffs, every game they take a loss for due to rest will stack up. A bold strategy, let's see if it pays off.
More from Beale Street Bears
This article originally appeared on