Quick Hits: Memphis Grizzlies 111, L.A. Clippers 107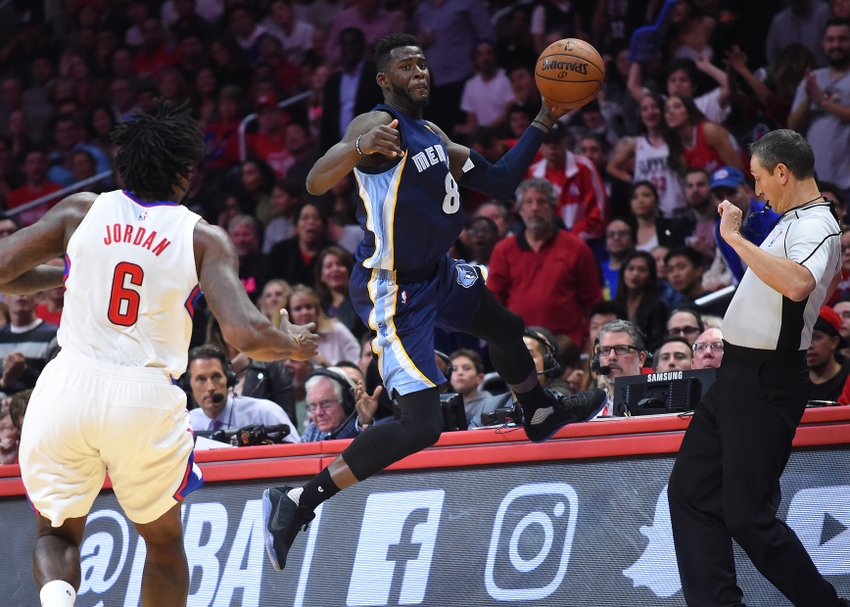 With a win against the league-leading L.A. Clippers, the Memphis Grizzlies got themselves back on the right side of .500 at 6-5.
With a thrilling 111-107 win against the L.A. Clippers, got Memphis Grizzlies back over the .500 mark. In a game that, at one point, looked liked it was on the verge of a blowout, Memphis showed real character. Withstanding several L.A. comeback attempts, Memphis was finally able hang on and win as Marc Gasol sunk a three-pointer to pound the nail into the Clippers' coffin.
VS.
| | | | | | |
| --- | --- | --- | --- | --- | --- |
| | 1 | 2 | 3 | 4 | T |
| Grizzlies | 26 | 35 | 22 | 28 | 111 |
| Clippers | 28 | 18 | 30 | 31 | 107 |
What worked.
In a game that saw 10 lead changes and 7 ties, the Memphis Grizzlies had to keep their foot on the gas. A big reason the Grizz kept staving off those pesky Clippers runs was the three-point shot. Memphis shot 57.7 percent from deep (15-of-26). It's said that you live or die by the three, and the Grizzlies were on the right side of that saying Wednesday night.
Mike Conley did work last night. Dropping a cool 30 on the Clippers suffocating defense. All night, the Clippers had no answer for him. Conley now has 60 points in two games against the Clippers this season.
Quotable.
"They are the best team in the league right now, so for us to get a signature win like this is huge," -Mike Conley
"We stay in the moment and it's been good so far … We made the right plays and we are lucky the ball went in." -Marc Gasol
 "We had enough points, we didn't have enough defense." -Doc Rivers
"I made a bad read, saw Mike turn the corner and thought I needed to help," "I should have stayed on the corner." -Deandre Jordan
"(Gasol has gone) too far gone for me to teach him how to dance, but now every time he makes one he has to dance." -Mike Conley
Quick Hits.
Chandler Parson still looks wary when he's out on the court. Doesn't look comfortable with the ball at all, almost hesitant at times.
Mike Conley is good at basketball. He scored 30 points on 9-of-12 shooting. He also added 5 rebounds and 8 assists.
Parsons didn't play the second half due to a minutes restriction.
Zach Randolph continued to build onto his Sixth Man of the Year resumé, scoring 18 points on 7-of-13 shooting from the field.
Conley was the only starter to play significant minutes and have a positive +/- (+7)
The Clippers are still a great team. After being down by 16 at one point, they kept clawing their way back. They just couldn't hang on at the end as Gasol had the dagger for the Memphis Grizzlies.
Gasol is a baaaaaaad man. This game winning three is proof of just that.
Highlight of the Night.
On a night when there were highlight plays a plenty, Harrison's stood out the most. Check out this momentum stealing chase-down block on MVP-candidate Chris Paul.
Want your voice heard? Join the Beale Street Bears team!
More from Beale Street Bears
This article originally appeared on