Quick Hits: Memphis Grizzlies 102, Utah Jazz 96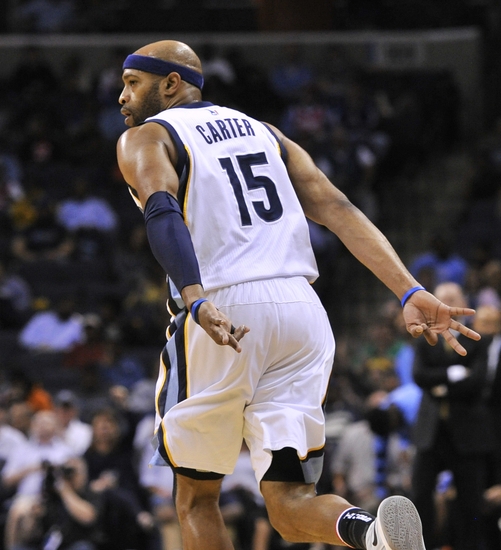 The Memphis Grizzlies picked up their 11th (eleventh!) win all-time in Utah to get the back to .500 on a big road trip.
The 102-96 win bumped the Grizzlies up to 5-5 on the season by defeating the stingy Utah Jazz in their home building. Memphis jumped out of the gate (no, seriously it did) and put the pressure on the Jazz from the tip. Utah grinded its way back into the game, but the Grizz were able to prevail late. The Grizzlies were able to grab their first road win of the season by containing Gordon Hayward and making Rudy Gobert a non-factor.
Quick Hits
Chandler Parsons is starting to return to form. Parsons scored 9 points and snatched 4 boards in just 23 minutes. His shot was a hair flat, which is a sign that his legs aren't back yet. These are expected growing pains in returning to injury.

Andrew Harrison was very solid backing up and playing along with Mike Conley. While nothing he does stands out, I feel a lot of fans are underselling his play. HE IS A ROOKIE. Andrew occasionally looks rough defensively on the ball and is a hair late on rotations. He's going to be OK.
Vince Carter dunked. It was lit.
Vince and ZBo absolutely killed it off the bench, combining for 38 points and 16 rebounds. They also had 5 snarls, 2 glasses of Metamucil, and one unnecessary dive for a loose ball between them. (One of those stats are actually real.)
JaMychal Green was active and buried two free throws with less than a minute remaining to push the Memphis Grizzlies' lead to 6.
Mike Conley and Marc Gasol continued to be great late in the game. They are the hubs of the offense when they're on the floor and throughout the game did an excellent job of taking advantage of mismatches on the offensive end.
The Grizzlies were a nice 8-of-21 from the 3-point line. This was the first time this season they attempted fewer than 24 3-point shots.
Joe Ingles scored a Jazz team-high of 20 points. It was just as unfortunate live as it sounds.
The Memphis Grizzlies took advantage of a Jazz team that was without their starting backcourt of George Hill and Rodney Hood. This allowed the Grizzlies to hide their lack of depth at the shooting guard position.
What's Next?
The Memphis Grizzlies play the (multiple phrases deleted) L.A. Clippers on Wednesday. This will be a nationally televised game against the team that currently has the best record in the league. Be sure to set your DVR's to ESPN for Wednesday's late tip at 9:30 p.m.
More from Beale Street Bears
This article originally appeared on