Prince hosts three-hour concert for WNBA champion Minnesota Lynx
The Minnesota Lynx on Wednesday won their third WNBA title in five years, beating the Indiana Fever in a Game 5 rout.
Their reward? A heckuva good party, capped by a reported three-hour concert led by Minnesota native Prince.
The Minneapolis Star Tribune has details of the affair, saying Lynx stars Maya Moore, Seimone Augustus and Sylvia Fowles were all in attendance. The playlist apparently started shortly after 12:30 a.m. Central and was "heavy on hits," including "Purple Rain" and "Let's Go Crazy."
Some players danced on the stage at the invite-only party held at Paisley Park — Prince's studios in suburban Minneapolis.
"I didn't expect this party," Moore told the Star Tribune. "Unbelievable."
Since you never can completely trust reports these days, we'll also tell you that Prince's own Twitter feed deemed the report "close enuff":
CLOSE http://t.co/4knlpOs7n1 ENUFF

— Prince3EG (@Prince3EG) October 15, 2015
He also said the party wrapped — or rather, transitioned to the "parking lot bike ride" phase — around 4 a.m.:
4:AM…PRINCE &CO. JUST LEFT THE STAGE AT PAISLEY PARK! PARKING LOT BIKE RIDE IS NOW COMMENCING!

— Prince3EG (@Prince3EG) October 15, 2015
Earlier Wednesday night, Prince was in attendance at Target Center for Wednesday's Game 5, lurking in the shadows of a suite:
Prince is watching the WNBA Finals in person, your argument is invalid pic.twitter.com/5IywHIlPOF

— The Cauldron (@TheCauldron) October 15, 2015
He also tweeted out congratulations to the Lynx after the game:
!!!PROPS 'N' POUNDS 2 THE MINNESOTA LYNX!!! pic.twitter.com/K921uGDL6A

— Prince3EG (@Prince3EG) October 15, 2015
The Lynx kicked off the celebration in their own locker room, with what looks like a pretty good time:
#Lynx on 3! 🏆🏆🏆#RoarLikeAChampion pic.twitter.com/Ob1NiWwv7H

— Minnesota Lynx (@minnesotalynx) October 15, 2015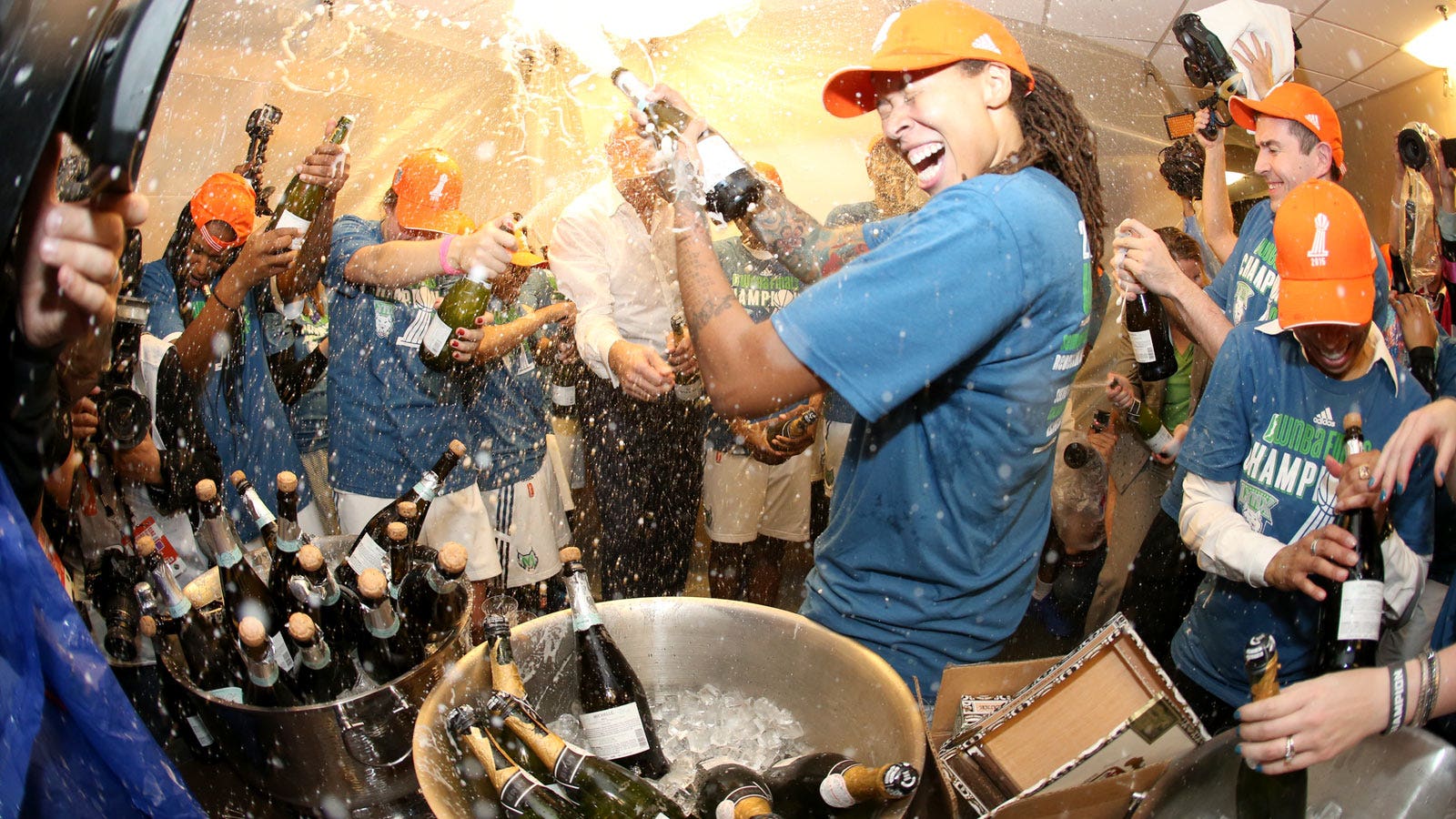 Minnesota also won the WNBA title in 2011 and 2013, but it's safe to say this one will be especially memorable.