Preview: Trail Blazers to Take on Red-Hot Pelicans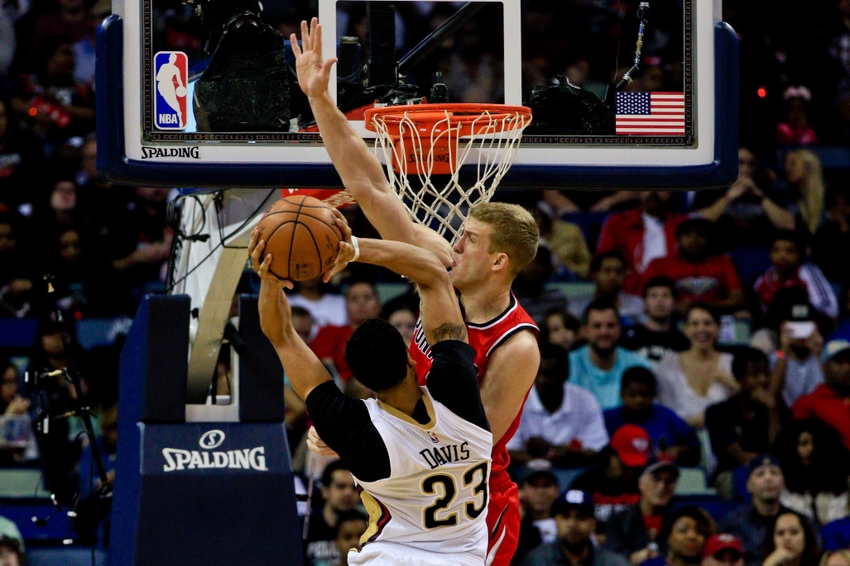 Trail Blazers take on Anthony Davis and the Pelicans
Portland looks to make up some ground as they face the New Orleans Pelicans Friday night. This is their second game against the Pelicans in just a week. Their last result ended up in an 113-101 loss, with Anthony Davis scoring 38 points on the Blazers. Most of the struggles from the Trail Blazers recently has been their defense as they have let up over 100 ppg consistently. They need to step up their post defense especially if they do not want Davis to have yet another big night. Also, the free throw line haunted Portland last game against the Pelicans, as Davis went 80% from the free throw line shooting 8/10.
More from Rip City Project
Keys to Victory:
Offense: Lillard and McCollum need to have a big night
Our two key players have to lead this Blazers team out of this hole they've dug themselves. Portland has not fared well when both their stars don't have big nights. Damian Lillard and C.J. McCollum could be primed for a massive game at home against one of the weaker defenses. With the form of the Blazers defense, Portland needs about 30 from Lillard and 25 from McCollum. Also, Lillard needs to continue to dish the ball around more like the Cavaliers game. He set a season-high for assists with 11.
Defense: LIMIT DAVIS
Our post defense has to improve. Anthony Davis is a big, athletic body and we need to not foul him. Force him to his left and under the basket so he can only take tough contested layups and jump-shots. Yes, Davis may be a good jump shooter, but that is better than easy dunk or layup. The Blazers have to force the ball out of the paint and force passes to their guards and other forwards. If Portland can limit Davis, they should be able to get back to .500
Get the FanSided App
How to Watch:
New Orleans Pelicans vs. Portland Trail Blazers
TV: CSNNWHD, NBATV
Radio: Rip City Radio 620
The struggling Trail Blazers take on the hot New Orleans Pelicans
This article originally appeared on