Preview: Pacers @ Trail Blazers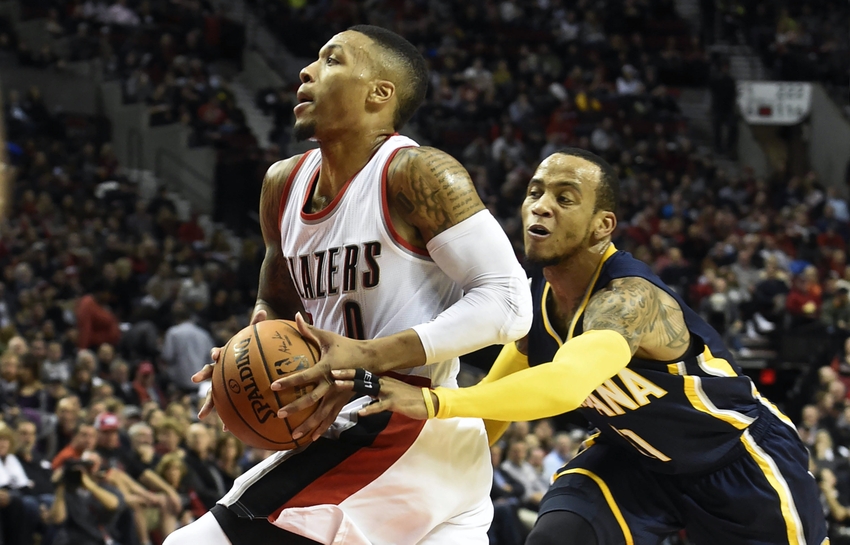 The Trail Blazers return to action against the Pacers tonight in Portland. Terry Stotts' squad will be looking to put a horrid Houston game behind them.
The Pacers are ninth in the Eastern Conference, and are currently playing below expectations. Things seem to be on the uptick for Indiana, as they managed to grab an upset win against the Clippers on Sunday with franchise player, Paul George, not even suiting up.
George has now missed the last two games with a sore left ankle, but he could make his return tonight in the Moda Center. Even if he is out, Indiana will still cause headaches for the Trail Blazers. In the absence of their leading scorer, Glenn Robinson III has stepped up, dropping 20 and 17 points in their last two contests.
More from Rip City Project
Myles Turner is evolving into exactly the kind of front-court presence that the Trail Blazers could use right now. With averages of 14.7ppg and 7.6reb, the 20-year-old is more than capable of putting up a double-double against the Portland frontline. The battle of the boards should be close though, Indiana ranks four spots higher than Portland in the league standings.
With Al-Farouq Aminu still sidelined, the Trail Blazers really need to figure out how to stop teams. According to NBA.com, Portland's defensive rating (points allowed per 100 possessions) with Aminu on the court is 103.1. When he's off the court, it jumps to 112.6. To put that into perspective, with Aminu Portland would rank 15th in defensive rating. Without him, they're ranked dead last.
It should come as no surprise that Terry Stotts used Monday's practice to concentrate on the defensive end. Tonight will tell what impact that had, and hopefully this issue can be addressed before it's too late. If the Blazers can get some stops, their potent offense should secure the win. But we haven't seen much to suggest that will happen.
This article originally appeared on