Prediction: Sacramento Kings Box Score Game 6 at Orlando Magic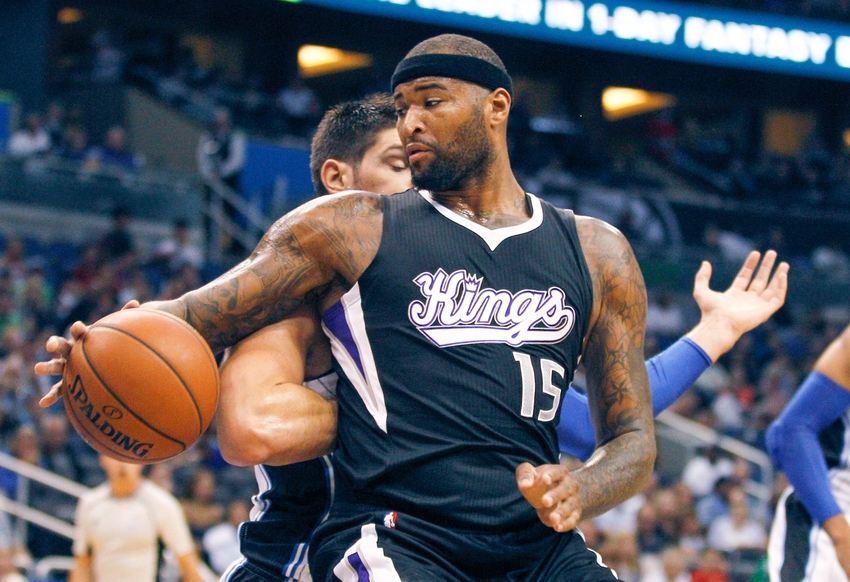 The Sacramento Kings travel to Orlando take on the Magic on November 3, 2016.  This article predicts the box score for that game and what the Kings' players should produce statistically.
The Sacramento Kings take on the Orlando Magic at the Amway Center on November 3, 2016.  This is the Kings third game of the week and it is only Thursday.
Sacramento is coming off an overtime loss to the Miami Heat.  Below is a highlight video from that game if you missed the action.
Let us now get to the box score prediction for Thursday's game against the Orlando Magic.
Box Score Prediction
As you can see, I am predicting a massive game for DeMarcus "Boogie" Cousins.  I love the match-up against Nikola Vucevic.  I think Boogie is going to feast on him and Magic Coach Frank Vogel may be forced into playing Bismack Biyombo or Serge Ibaka on Cousins to try to stop the bleeding.  Look for DeMarcus to put on a show against the Magic.
You will notice an unfamiliar name listed on the box score for tonight's contest.  Jordan Farmar was re-signed by the Kings on Wednesday.  A player has to serve five games on the active roster before he can be moved to the suspended list, so moving Darren Collison to that list frees up a roster spot for Farmar.  Expect him to play some minutes as the backup point guard on Thursday.  I predicted 12 minutes, but I could see anywhere from 5-15 minutes.
Summary
There you have it my predicted box score for Thursday's contest against the Orlando Magic.  You will notice I predicted the Kings to score more points than usual.  That is because the Magic have given up at least 103 points in every game this season.  Here is to hoping Sacramento can take advantage of that leaky Orlando defense and pick up victory number three on the season.
Be sure to check out the game preview and all the great content on A Royal Pain.  Thank you for reading.
This article originally appeared on