Prediction: Sacramento Kings' Box Score Game 24 vs Los Angeles Lakers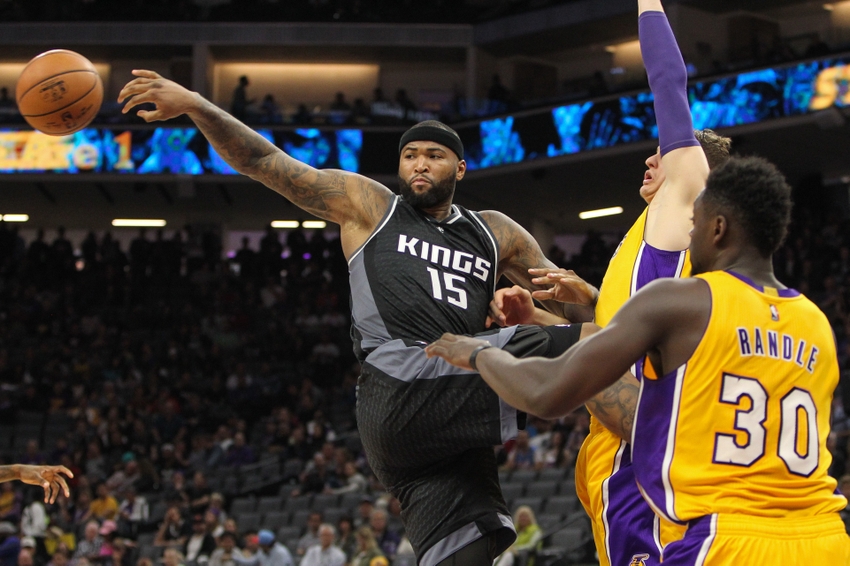 The Sacramento Kings play host to the Los Angeles Lakers on December 12, 2016.  This article predicts the Kings' box score for that game.
The Sacramento Kings return home to face the Los Angeles Lakers tonight.  This is the second meeting with the Lakers so far this season.  The Lakers came to the Golden 1 Center and defeated the Kings 101-91 on November 10, 2016.
Last time out, the Kings were demolished by the Utah Jazz 104-84 on Saturday.  It was the second of a back-to-back for Sacramento which partially explains the performance.  I know you are not excited for it, but here are the highlights in case you missed the action.
Without further ado, here is my prediction of the Kings' box score against the Los Angeles Lakers tonight.
Box Score Prediction
The Los Angeles Lakers are a team that plays at a breakneck pace.  They currently play at the NBA's 4th highest pace.
The Lakers also struggle on the defensive end of the floor.  They allow 111 points per game this season which rates 27th in the NBA.  If you view defensive rating, the Lakers are the league's absolute worst team at 109.7 points per 100 possessions allowed.
Mix together the fast pace and the poor defense by the Lakers and it should create a good offensive night for the Kings.  Then, add in the fact that the Lakers played on Sunday night at home against the New York Knicks and it sways even further in the Kings' favor.
Expect a bounce back from DeMarcus Cousins.  Cousins had his lowest point total in over a month last time out only scoring 16 points on 22 shot attempts.  Expect Cousins to right that wrong tonight as the defenders he will be matched up rate as porous by defensive rating and he should be hungry to get back on track.  I predicted a cool 32 points and 10 rebounds with good peripherals and expect him to deliver a big game.
Summary
There you have it, my prediction of tonight's Sacramento Kings box score against the Los Angeles Lakers.  Please tune in or head out to the arena as the Kings need all the support they can get right now.  They need a win and let us hope they deliver it tonight.
Be sure to check out the all the great content on A Royal Pain including my colleague Rafe Wong's Rights and Wrongs from tonight's game.  Thank you for reading.
This article originally appeared on