Prediction: Sacramento Kings' Box Score Game 19 at Boston Celtics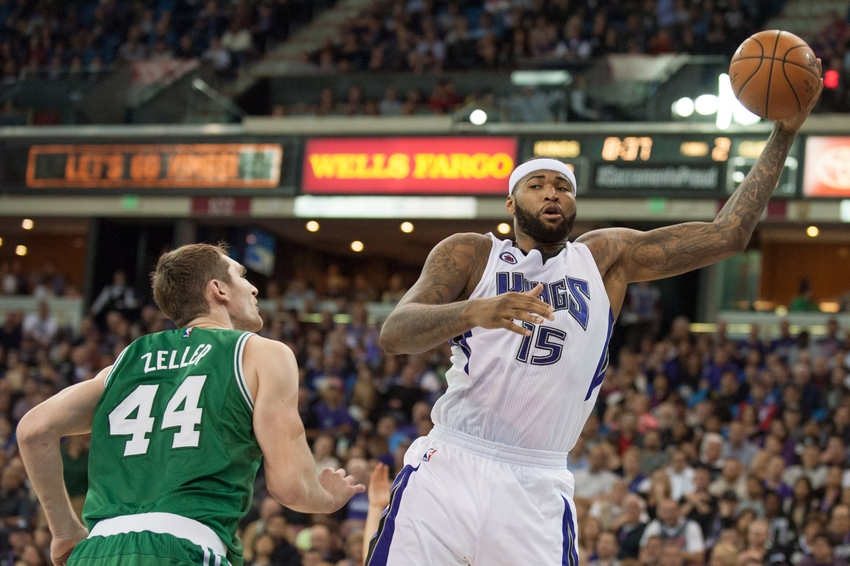 The Sacramento Kings travel to take on the Boston Celtics on December 2, 2016.  This article predicts the Kings' box score for that game.
The Sacramento Kings travel to Boston to take on the Celtics tonight.  The Kings had a very unusual Wednesday night as their game in Philadelphia was postponed due to unsafe playing conditions.  Below is a short clip of DeMarcus Cousins joining in on trying to get the court ready to play.
Without further ado, let us get to my prediction of the Sacramento Kings box score for tonight's game against the Boston Celtics.
Box Score Prediction
The Boston Celtics have the 20th best defensive rating in the NBA by allowing 105.4 points per 100 possessions.
This game features two slower paced teams.  The Celtics are 19th in pace and the Kings 23rd, so don't expect an end to end shootout tonight, but a more controlled slow paced game.
With all that being said, I am not sure there is a team in the NBA that can slow down DeMarcus Cousins right now.  Cousins has scored 30 or more points in 4 straight games and 5 of his last 6 contests.  He has failed to get double-digit rebounds in just 1 of his last 7 contests.  Expect another big game tonight for Boogie at TD Garden.
I predicted Coach Joerger to stay big in tonight's contest and give the end of the bench minutes to Willie Cauley-Stein.  Boston is a team that is primarily going to be playing two traditional big men, so it will be interesting if Coach Joerger follows suit or changes it up.
Summary
There you have it, my prediction of the Kings' box score for tonight's contest against the Celtics.  The Kings should be rested because of the postponement, so expect a fired up squad taking the court tonight in Boston.  Let us hope that leads to a Sacramento Kings victory.
Be sure to check out the all the great content on A Royal Pain.  Thank you for reading.
This article originally appeared on