Prediction: Sacramento Kings' Box Score Game 17 at Brooklyn Nets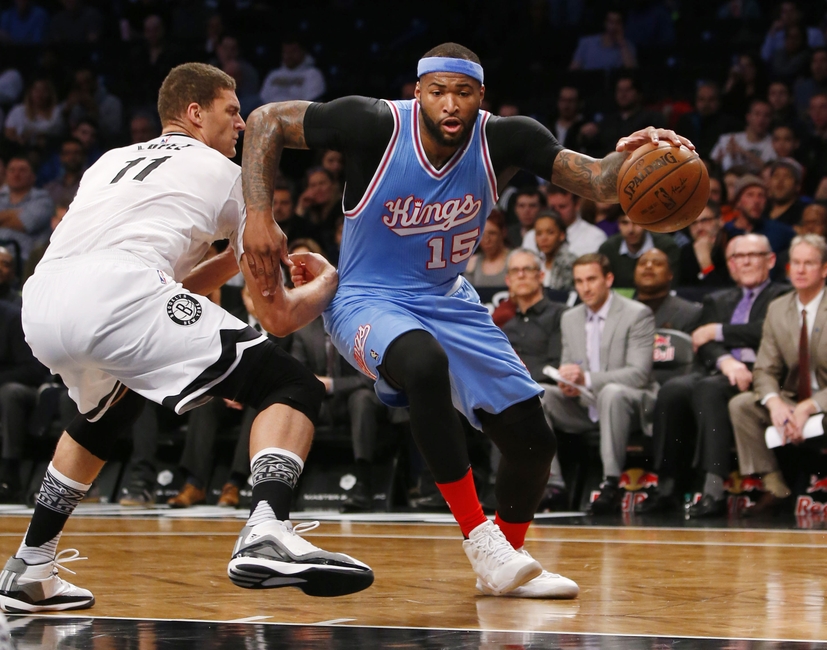 The Sacramento Kings travel to take on the Brooklyn Nets on November 27, 2016.  This article predicts the Kings' box score for that game.
The Sacramento Kings made the long trek to Brooklyn to take on the Nets tonight.  This is the first game in a six-game road trip and the first of a back-to-back for Sacramento.
The Kings played well last time out but ultimately lost to the Houston Rockets 117-104 on Friday.  Below is a highlight video from that game in case you missed any of the action.
Without further ado, below is my prediction of the Sacramento Kings' box score for tonight's contest against the Brooklyn Nets.
Box Score Prediction
The Brooklyn Nets and the Sacramento Kings are tied for the 3rd worst defensive rating in the NBA giving up 108.6 points per 100 possessions.
The Nets, also, play at the NBA's fastest pace, so it should be a high-scoring night for the Kings.
If you view individual player defensive ratings found at NBA.com/stats, every player on the Nets roster allows more than 101.8 points per 100 possessions.  Starting center Brook Lopez gives up 110.8 points, never a good sign when facing the Kings.
Anytime the opposing center rates as a subpar defender it becomes difficult to predict DeMarcus Cousins to score less than 30 points.  Cousins has a usage rate of 34.4% according to ESPN.  That is enough to produce a 30 point game against good opposition and even more against the Nets leaky defense.
Coach Joerger has made my predictions of the rotations look bad pretty much all season.  I am not sure he knows who is going to throw in the game from night to night, so continue to monitor who gets the run in tonight's contest.
Summary
There you have it, my prediction for the Sacramento Kings' box score tonight against the Brooklyn Nets.  This is a winnable game against a four-win Nets team.  The Kings' need to come out focused and ready to play to secure the victory.  The cross country trip and planning for the back-to-back will not make this game easy, but I expect the Kings' to walk away victorious in tonight's contest.
Be sure to check out the all the great content on A Royal Pain.  Thank you for reading.
This article originally appeared on