Prediction: Sacramento Kings' Box Score Game 16 vs Houston Rockets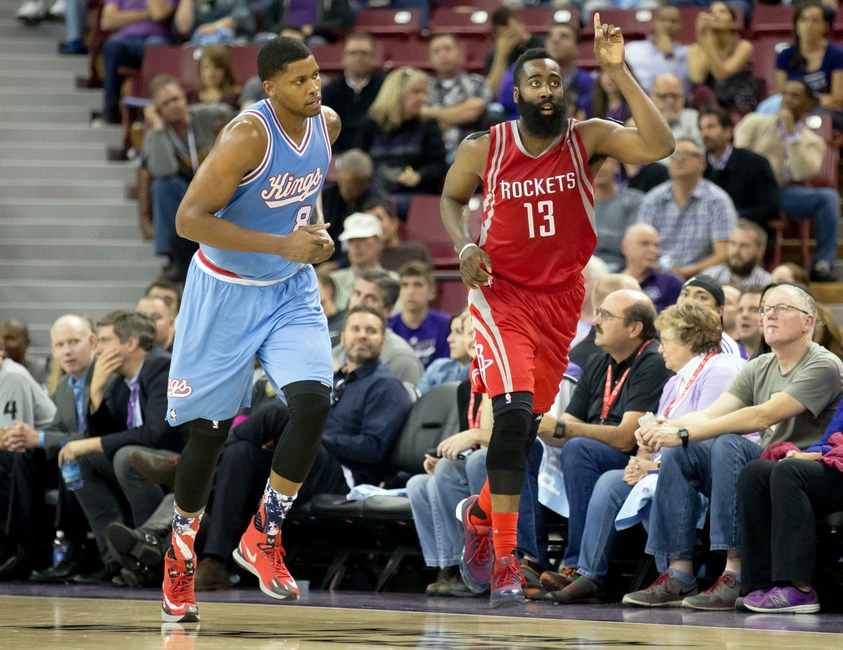 The Sacramento Kings host the Houston Rockets on November 25, 2016.  This article predicts the Kings' box score for that game.
Tonight, the Sacramento Kings host the Houston Rockets for a showdown at the Golden 1 Center.  The Kings enter riding a two-game winning streak.  The Kings played fantastic against the Oklahoma City Thunder on Wednesday winning 116-101.  Below is a highlight video from that game in case you missed the action.
The team's starting lineup and rotation has been in flux the last few games, but that did not stop me from taking a crack at tonight's box score.
Without further ado, here is my prediction for the Kings' box score tonight against the Houston Rockets.
Box Score Prediction

The Rockets enter tonight's contest with the 6th worst defensive rating in the NBA allowing 106 points per 100 possessions.
All five Houston starters give up at least 104.7 points per 100 possessions.  The worst defender is Patrick Beverly at 114.3 points.  That is surprising given Beverly reputation as a defensive stopper.  Needless to say, the Rockets defense has been less than favorable this season.
As you can see, I predicted Coach Joerger to stick with a winning formula and continue deploying his rotation from the last game.  Willie Cauley-Stein, Anthony Tolliver, and Omri Casspi all appear to be on the outside looking in.  Coach Joerger is a tough man to predict, though, so continue to monitor who is playing in tonight's contest.
Nothing too surprising in tonight's prediction.  I will say I am predicting 111 Kings' points, which should be enough to get the job done and walk away winners of three straight.
Summary
There you have it, my prediction of the Kings' box score for tonight's home game against the Houston Rockets.  It will be fun contest to watch as MVP candidate James Harden brings the Rockets to town.  New Coach Mike D'Antonio always plays a fast-paced and high-octane style of basketball, so please tune in and cheer on the Kings tonight.
Be sure to check out the all the great content on A Royal Pain.  Thank you for reading.
This article originally appeared on