Prediction: Sacramento Kings' Box Score Game 14 vs Toronto Raptors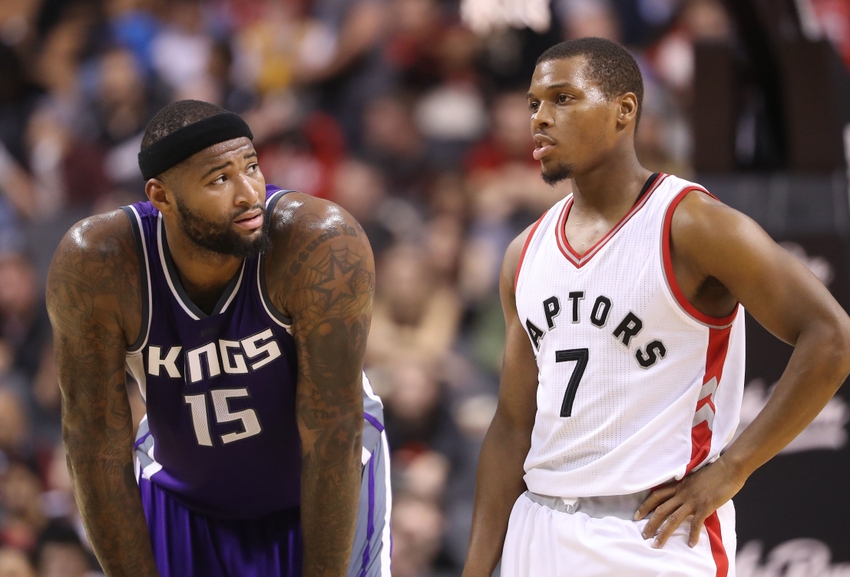 The Sacramento Kings host the Toronto Raptors on November 20, 2016.  This article predicts the Kings' box score for that game.
Tonight, the Sacramento Kings host the Toronto Raptors for a showdown at the Golden 1 Center.  The Kings enter riding a four-game losing streak.  After their most recent contest against the LA Clippers, Coach Joerger said the team is going shift to playing small.  You can read more about that topic here courtesy of Jason Jones of the Sacramento Bee.
As you can imagine, that made writing this column very difficult today.  I am not certain anyone including Coach Joerger knows what the rotation is going to look like tonight.  I expect a lot of mixing and matching trying to find units that have success.
Below is my prediction of what the Kings' box score will look at the end of tonight's game against the Toronto Raptors.
Box Score Prediction
First off, I will mention that the Kings played the Raptors in Toronto two weeks ago and came away victorious 96-91.  Darren Collison was still suspended for that contest and much has and will change in tonight's contest.  Below is a highlight video from that game to refresh your memory on the Raptors play.
Tonight, I predicted DeMarcus Cousins and Rudy Gay do most of the heavy lifting in a 103 point effort for the Kings.  It is worth mentioning that Cousins has historically played very well against the Raptors averaging 10.9 rebounds, 2.8 assists, 1.2 steals, 1.7 blocks, and 22.4 points per game in 11 career games courtesy of Basketball-Reference.  Expect that trend to continue tonight in Sacramento.
Summary
There you have it, my prediction for tonight's Kings' box score against the Toronto Raptors.
It was a fun and entertaining game in their first meeting and I expect nothing less tonight.  Toronto is a strong team with a record of 8 wins and 4 losses.  I suspect the Kings will come out motivated after the rotation changes and hopefully, that leads to a victory tonight.
Be sure to check out the game preview and all the great content on A Royal Pain.  Thank you for reading.
More from A Royal Pain
This article originally appeared on