Prediction: Sacramento Kings' Box Score Game 11 at Portland Trail Blazers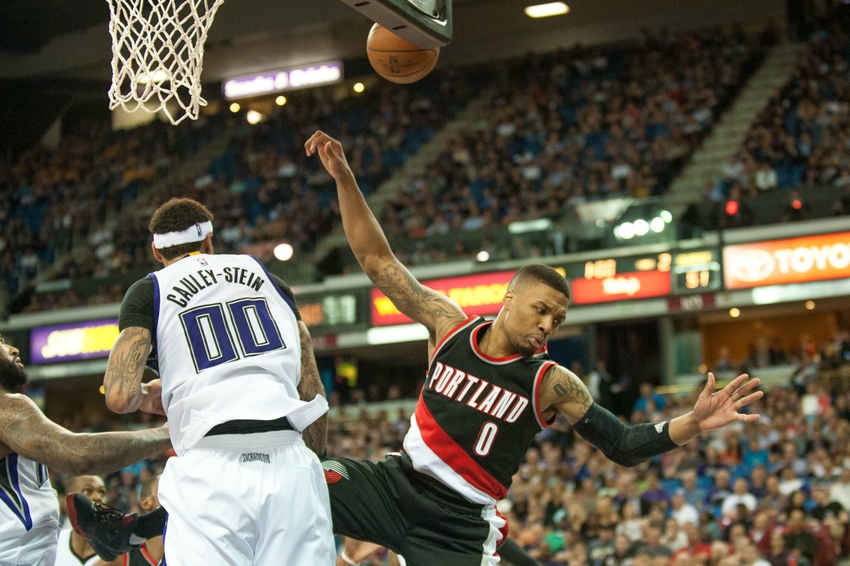 The Sacramento Kings travel to take on the Portland Trail Blazers on November 11, 2016.  This article predicts the Kings' box score for that game.
The Sacramento Kings travel up to Portland for a game against the Trail Blazers tonight.  This is the second of a back-to-back for the Kings after losing to the Los Angeles Lakers on Thursday night 101-91.  Below is a highlight video of that game in case you missed any of the action.
Without further ado, let us get to my prediction of the Sacramento Kings' box score for tonight's game against the Portland Trail Blazers.
Box Score Prediction
Portland is a team that gives up the 4th most points in the NBA according to NBA.com/stats.  They, also, play at the 10th fastest pace in the league.  The usually leads to a lot of shots and a lot of opposition points.
It is always difficult to predict how a team plays on the second of a back-to-back.  Sometimes, it seems to have little to no effect and other times it is a train wreck.  I predicted something in the middle for the Kings tonight.
I think they will come out and have a lot of offensive success early on, but fade as the game wears on.
The most intriguing prediction I made was probably Ben McLemore returning to the rotation and Omri Casspi staying planted on the bench.  I have discussed a lot recently that Coach Joerger is jumbling up the minutes and rotations.  I am not sure why, but I expect Willie Cauley-Stein to play 12 minutes and McLemore and Anthony Tolliver to split the remaining 18 bench minutes.
Another quirky rotation pick I made was Darren Collison playing more minutes than Ty Lawson.  That happened in Collison's first game back from suspension, but Lawson received the lion share of the minutes against Los Angeles on Thursday.  Continue to monitor who is getting the point guard minutes going forward.
Summary
There you have it, what I think the box score will look like at the end of tonight's contest.  It should be a wild game for the Kings.  On the second of a back-to-back traveling to Portland after a late night national television game, the deck is stacked against the Kings.  Often, the Kings play their best basketball when the deck seems stacked against them, so let us hope that trend continues this evening.
Be sure to check out the game preview and all the great content on A Royal Pain.  Thank you for reading.
This article originally appeared on