Prediction: Box Score Breakdown Game 5 at Miami Heat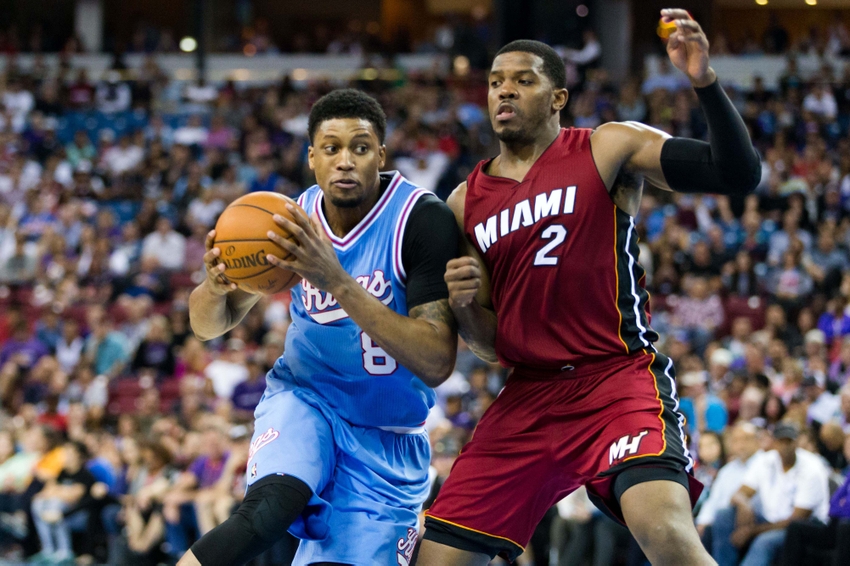 The Sacramento Kings travel to Miami to take on the Heat on November 1, 2016.  This article predicts the box score for that game and what the Kings' players should produce statistically.
The schedule makers continue their cruelty to the Sacramento Kings as the travel to Miami for this contest.  It is the second of a back-to-back and the Kings fifth game of the season.  Coming straight off a loss in Atlanta and traveling down to Miami might create some sloppy play for the Kings tonight.
Without further ado, here is my prediction for the box score for tonight's contest against the Miami Heat.
Box Score Prediction
Miami Heat center Hassan Whiteside will be patrolling the paint tonight.  Whiteside is a fantastic shot blocker and known as one of the league's premier defensive centers.  That is why Cousins stat line is slightly depressed for tonight's contest.
That causes Rudy Gay to pick up some slack tonight.  He will be matched up against Justise Winslow most of the game.  Winslow is a developing young player, but I expect Gay to be able to use his veteran savvy to take advantage of the youngster tonight.
It will be interesting to see the rotation tonight because it is the second of a back-to-back.  Coach Joerger might decide to expand the bench or just open up more minutes for the current rotation players.  Something to worth monitoring in tonight's contest.
Summary
There you have it, my prediction of the box score for November 1, 2016, against the Miami Heat.  This is the second game in a crazy wild five-game week for the Kings, so expect the unexpected by the end.
Be sure to check out the game preview and all the great content on A Royal Pain.  Thank you for reading.
This article originally appeared on