Predicting the Memphis Grizzlies' wing rotation after injuries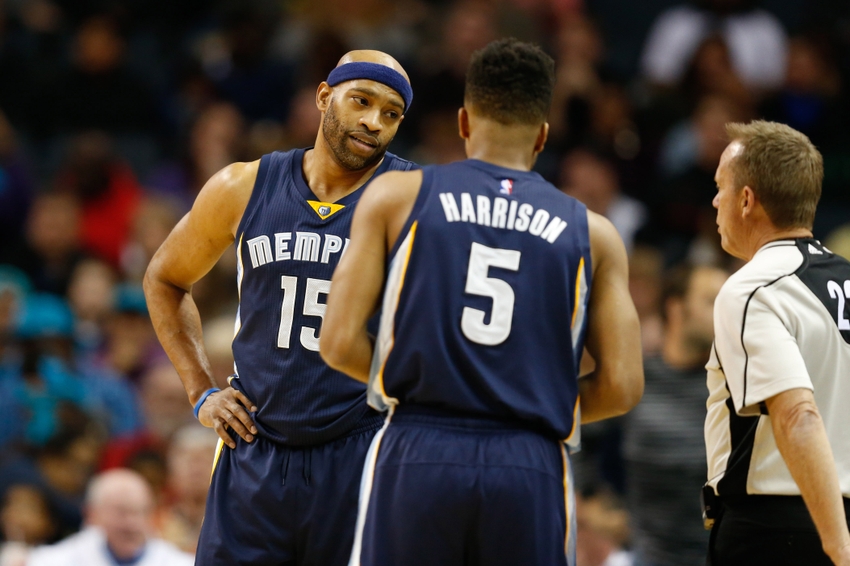 The Memphis Grizzlies have proven they can win games without Chandler Parsons, but how will the Grizz be impacted after losing his primary backup, James Ennis?
First thing's first:
#WeStillEnnis (Get well soon, James!)
James Ennis has started all but one of the Memphis Grizzlies' regular season games this season, averaging 9 points and 5 rebounds in 29 minutes. Ennis has been the best wing player for the Grizzlies so far outside of a future Hall-of-Famer, Vince Carter. The Grizzlies and coach David Fizdale must now find a way to replace the 29 minutes Ennis has averaged so far this season, so lets take a look at some potential lineups the Grizzlies can run while Ennis and Parsons are sidelined.
Conley/Harrison/Carter/Green/Gasol
In 15 minutes played this season, this lineup has a net rating of +35.5 (!!!). Expect to see plenty of Carter these next few weeks, albeit in a reserve role. While Fizdale could choose to elevate Carter to the starting lineup, I expect he chooses to use Carter off the pine to give the Memphis Grizzlies' second unit some offensive firepower.
Conley/Harrison/Allen/Green/Gasol
This lineup has only played three minutes together this season, so there is no significant data to examine here. It can be expected that Tony Allen will remain a starter, but that does not mean he will necessarily start at the two guard spot. We have seen previously that Fizdale is willing to start Harrison as the second guard beside Conley, which leaves Allen as the small forward, a position he has played much of in his career.
Conley/Allen/Williams/Green/Gasol
This lineup is my pick for the starting lineup moving forward. Coach Fizdale loves the ability to switch on defense and Troy Williams provides this switchable attribute more than a combo guard like Harrison. Harrison has also won the backup point guard role, so it makes sense to keep him on the bench to begin the game so he can run the second unit as they enter.
Official Prediction
In truth, predicting the lineups of Coach Fizdale has proven difficult in his first season. While many fans will wonder and criticize who gets the start in the coming weeks, the truth is the Memphis Grizzlies are limited to a wing rotation of Carter, Allen, Williams, and Harrison. However, it can be expected that Jarell Martin and Troy Daniels could both see spot minutes on the wing (editor's note: Daniels started against the 76ers on Nov. 23). Going forward, expect Fizdale to alter his wing rotations depending on the matchup presented in each game, rather than choosing one player to fill the void left by Ennis.
More from Beale Street Bears
This article originally appeared on