Power ranking NBA Eastern Conference shooting guards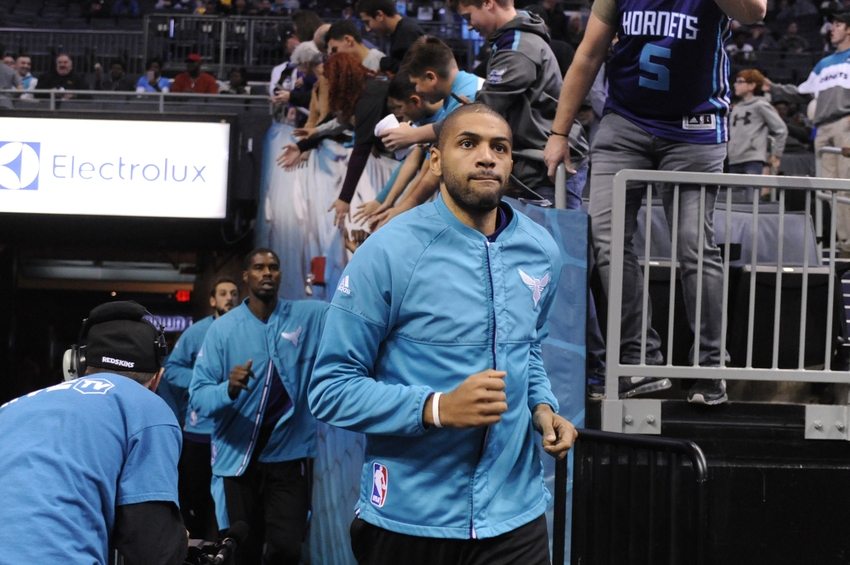 Today, the NBA is in a golden era of point guards. But shooting guards are just as vital in an age where back courts might matter more than ever.
The talent at the shooting guard position is much more stacked in the Western Conference, but there's still plenty of great players at the position on the east coast. Perhaps the most dominant team of the past few years in the NBA, the Golden State Warriors, have showed just how valuable it is to have the perfect wingman to complement your point guard, making for a dominant two-way backcourt.
The shooting guard position is filled with many different types of players. You have some that are just there to score, in whatever way they want. Then you have your 3-point shooting connoisseurs or your two-way players who can also guard anybody on the defensive end, the talent is very diverse.
Some of the guys who ranked high on this list have been high in power rankings for the majority of their career, but there are also some surprises who have turned this season into their best, so far. Here's the power rankings of the Eastern Conference shooting guards thus far in the 2016-17 season.
Eastern Conference Shooting Guard Power Rankings:
15. J.R. Smith, Cleveland Cavaliers
14. Courtney Lee, New York Knicks
13. Tony Snell, Milwaukee Bucks
12. Kyle Korver, Atlanta Hawks
11. Gerald Henderson, Philadelphia 76ers
10. Monta Ellis, Indiana Pacers
9. Kentavious Caldwell-Pope, Detroit Pistons
8. Sean Kilpatrick, Brooklyn Nets
7. Dion Waiters, Miami Heat
6. Evan Fournier, Orlando Magic
5. Nicolas Batum, Charlotte Hornets
Batum has always been a solid shooting guard who's able to fill up the stat sheets in more than just the scoring column, but that's only gotten better since he's started his stint with the Charlotte Hornets. He's also a great compliment to point guard Kemba Walker, who can score in many different ways. Batum can score when they need him to, but dish as well.
His shooting percentages haven't been up to par with previous years so far this season, but he can always make up for that in other areas, with his ability to score a triple-double, or near triple-double more often than not. In addition, his ability to defend multiple positions allows the Hornets to get creative with their defensive matchups.
Batum is averaging 13.8 points, 6.4 rebounds, and 5.2 assists per game, an extremely balanced line for the Charlotte Hornets who have been one of the biggest surprises in the Eastern Conference.
(Hint for all you fantasy players: Batum is a solid pick who's usually at a decent value)
4. Dwyane Wade, Chicago Bulls
Dwayne Wade's stat line this season is lower than his career averages all around, but that doesn't mean he hasn't still been great for his new team.
Wade is back to the role he played alongside LeBron James, supporting the first option. For the Chicago Bulls, it's been clear that Jimmy Butler is that guy. Still, Wade has showed that now that's he a Chicago Bull, it's a completely different era. Yes, he's still the same Dwayne Wade in many areas, but he's also added to his skill set, he's shooting (and consistently making) threes.
Wade has already made 20 3-pointers and will almost certainly set a new career-high in that category. He has already doubled the number of 3-pointers he made last season. He's still shooting under .400 on three's, but only just below. Wade has already had a few games with more than two 3-pointers made, which is a big milestone for Wade. Also, much to the surprise of many, Wade and Butler have complimented each other very well.
3. Avery Bradley, Boston Celtics
If Avery Bradley keeps up how he's been playing on the offensive end, he's definitely going to be a contender for Most Improved Player. For all of his career, Bradley has been a top defender in the league, matching up well against the league's very best offensive players. However, Bradley has been shooting extremely well so far this season, shooting a career-high both inside and outside the arc by an enormous margin.
Perhaps more impressively, Bradley is leading the Celtics in rebounding from the shooting guard position, averaging 7.9 rebounds per game. If Bradley keeps up this play, combined with the talents of Isaiah Thomas and Al Hortford, the Boston Celtics would be very hard to beat in the Eastern Conference come April.
2. Bradley Beal, Washington Wizards
At one point, Bradley Beal and John Wall were considered one of the top backcourts in the NBA, which gave the Wizards a very promising future. However, it hasn't been easy for Washington or Beal himself, who has battled several injuries over the past few years, preventing him from being consistent. Beal has also already missed three games this season.
Beal is averaging 20.9 points per game and getting to the free throw line more than ever. Just this month he's already had three games of 30+ points this month, including a 42-point effort against the Phoenix Suns.
With that said, Beal has been fantastic so far, and has brought John Wall and himself back into the conversation of top backcourts. The down side is that the Wizards are 5-10, but the future is brighter for the team when Beal plays like himself, a big time scoring weapon.
1. DeMar DeRozan, Toronto Raptors
With the start DeMar DeRozan had, it was a really easy decision to put him at No. 1. DeRozan, unlike some other guys on this list, didn't add onto his skill set this offseason, he just improved where he's already excelled. DeRozan has always shot extremely well from the mid-range; he is doing that better than ever, and looks like he has all the confidence in the world right now.
DeRozan has also proven the importance of his role to the Raptors, in wins he's averaging 33 points, versus 25 points in losses. Aside from shooting better than ever from midrange, he's also continued his ability to get to the free throw line, which is why his scoring average is through the roof this year. This DeRozan is something we've never seen, and it would be interesting to see what happens with this team in the postseason if this keeps up.
He already has 10 games of 30+ point this season and is averaging a stellar 29.2 points, 5.3 rebounds, and 4.1 assists per game. DeRozan isn't just the best shooting guard in the Eastern Conference right now, he's a legitimate MVP candidate.
This article originally appeared on