Potential Timberwolves award-winners in 2016-17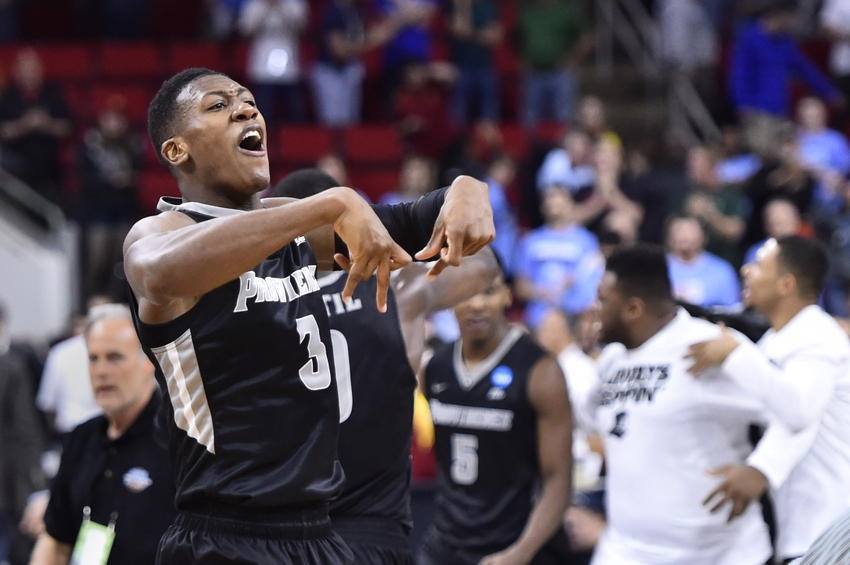 The 2016-17 NBA season could see the Timberwolves have a successful campaign as a team, but it also has the potential for a slew of individual accolades.
The Timberwolves went just 29-53 a year ago, but you wouldn't know it if you've paid attention to the hype — both nationally and locally.
Yes, expectations are high, no matter how vigorously president of basketball operations/head coach Tom Thobideau and general manager Scott Layden attempt to soften said expectations.
Truthfully, there are a number of young talents on the Timberwolves squad. And while the 2016-17 roster will boast each of the last two Rookie of the Year award-winners, even more individual hardware could be claimed come next spring.
Back to that ROY award. Earlier this weekend, we covered the NBA.com survey that told us that Kris Dunn's fellow rookies believe that he has the best chance at winning what would be the third-straight ROY award brought home to Target Center.
Also at NBA.com, Fran Blinebury put Dunn on his list of five potential Rookie of the Year contenders, along with top-selection Ben Simmons of the 76ers, #2-pick Brandon Ingram of the Lakers, Pelicans sharpshooter Buddy Hield, and 2015 draft pick Joel Embiid of the 76ers, who did not play last year due to injury.
Blinebury gets hung up on the Ricky Rubio question, of course, but says the following, in part:
Dunn is a pure, solid point guard with a crossover dribble that breaks ankles, a killer attitude in attacking the lane and can get all the way to the rim. He's also an excellent passer who knows how to run a team. It's a bit scary to think what he'll be able to do in couple of years while running with Towns, Andrew Wiggins and Zach LaVine. Dunn's ferocity is a perfect match with coach Tom Thibodeau and if the Wolves turn the offense over to him right, he could have a shot in the race.
The Dunn-as-ROY talk seems a bit out there to me, as the likes of Simmons, Ingram, and Embiid (if healthy) will almost certainly play much heavier minutes. Assuming that Dunn does not start this season, he probably won't play more minutes than, say, Nikola Jokic of the Denver Nuggets did last season.
More from Dunking with Wolves
Per minute, Jokic had arguably the best rookie season of any player, including Karl-Anthony Towns. The biggest problem was his lack of minutes on a poor Nuggets team.
Of course, Dunn could have gaudy assist numbers of the bench, but the best guess here is that he simply doesn't play enough as a rookie.
Blinebury also tabs Tom Thiobodeau as a Coach of the Year candidate, which is a no-brainer as long as the Wolves get over the .500-mark this year.
The other Wolves-related mention in Blinebury's series of pre-training camp awards articles was more than a bit of a stretch: Glen Taylor as Executive of the Year.
That's right — that Glen Taylor. The Timberwolves owner Glen Taylor.
Not sure what the eligibility on this award is (if anyone cares enough to create eligibility rules for this one), but Taylor…is the owner. And doesn't really make basketball decisions.
The argument for Taylor as the winner is as sound as it possibly could be: he acted swiftly in hiring Thibodeau and installing him as the head man over all basketball operations — a fair 'atta boy.
Of course, the line "The Wolves are set up to be a Western Conference power for years and the guy writing the checks deserves to take a bow" is more than a bit nauseating for this long-time Wolves fan. We can't be about to forget about 12 consecutive playoff-less seasons and only one year with playoff series wins in the history of the organization, can we?
At any rate, the Timberwolves continue to rake in the meaningless, late-August/early-September accolades. So enjoy it for now, Wolves fans. Real, regular season basketball is less than two months away.
This article originally appeared on