Position Outlook: Is Robert Covington a Small or Power Forward?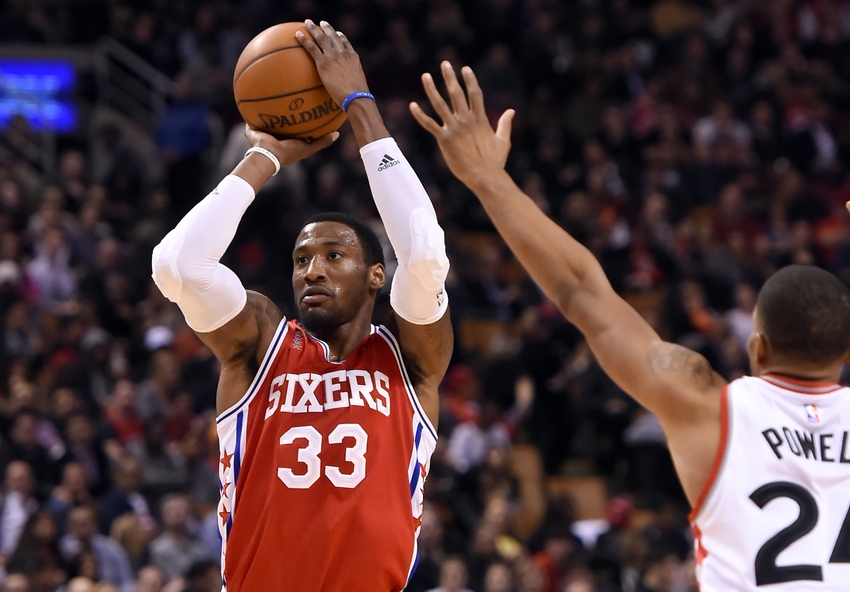 Many league experts have gone on record saying that Covington is a power forward. Unfortunately, that position is already filled for the Philadelphia 76ers.
Maximizing talent is vital in todays NBA. Sadly, most players will not receive this opportunity. This is reserved for top players in the league, whether it be guards, bigs, or forwards. These top players typically have the most skill and highest potential at a their position. Robert Covington, however, does not fall into that class.
Don't let this be a slight on Covington. He has proven to be a bargain for what the Philadelphia 76ers signed him for (four years, roughly $4.1 Million) out of the D-League in November of 2014. He's a role player though, not someone you build your team around.
Many league experts have gone on record saying that Covington is best positioned on the floor at power forward with the speed of todays NBA. His height, length, and quickness without the ball make for a tough matchup against most teams. Unfortunately for Covington, that position is already filled with great depth (top overall pick Ben Simmons, Croatian rookie Dario Saric, and even sophomore Richaun Holmes) for the Sixers.
More from The Sixer Sense
It should be known that Covington has seen his fair amount of time at both small and power Forward positions. Per Basketball Reference, during his two years in Philadelphia, Covington has played 46 percent (69 percent in 2014-15) of his minutes at Small Forward, and 50 percent (73 percent in 2015-16) of his minutes at power forward. So the sample size is there.
So let's not jump to conclusions here; but while many seem to believe the Sixers are wasting Covington and his strengths as a player, or that he may appear to be more suited to play power forward, his numbers from 2014-15 might suggest otherwise.
During the 2014-15 season, Covington benefited mightily from his size differential against most. He was able to see over many of the league's small forwards, and therefore got better jump-shooting opportunities. Covington does have some big man traits within himself, and doesn't possess quick feet or elite lateral quickness. Much like a small lineup Power Forward. Still, he's a much more natural basketball player on the wing, and better results come along with that.
Covington Brings More to the Table at Small Forward
The impact Covington had in his first year with the Sixers supports the small forward logic. Again, this is while playing most of his minutes at the position (and surprisingly 4 percent of his minutes at shooting guard) for the team.
We saw what exactly Robert Covington could be in his first year with the team. He became the type of role player every team shoots for. We saw that he fit the bill of being a great 3-point shooter that every great playmaker and team needs around them. His positioning is what brought out the best in him on offense, and as a result made him a much more valuable player (4.0 Win Shares in 2014-15, down to 2.0 in 2015-16) for the Sixers.
So, while many feel as if Covington will be out of position his entire Sixers career, contrary to belief, this is not the case. The team has its power forward(s). Which is okay. The team is deep with talent. As a result, Covington will become a more-than serviceable starting small forward for the Sixers.
This article originally appeared on