Portland Trail Blazers vs. Phoenix Suns: How to Watch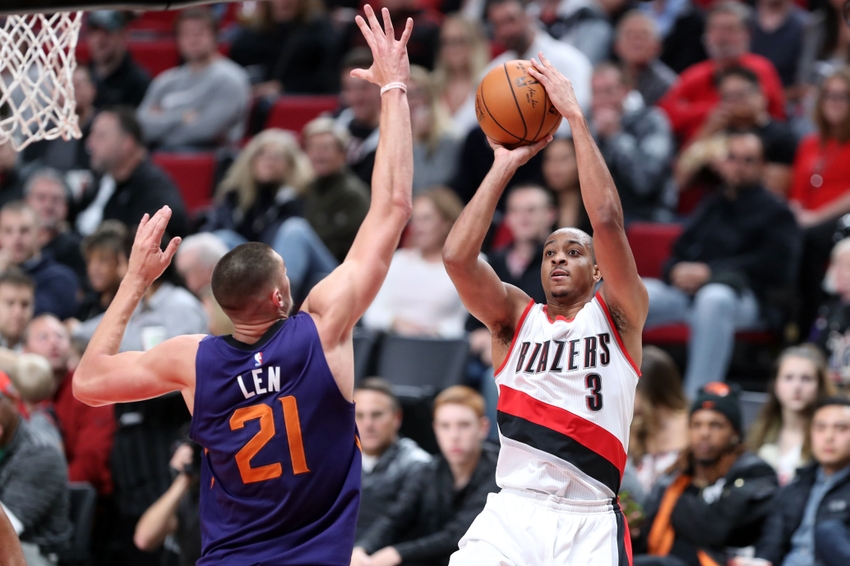 Trail Blazers seek revenge against a young and dangerous Phoenix Suns roster
The Portland Trail Blazers are eager to erase the heart-breaking defeat against the Phoenix Suns less than a week ago. Eric Bledsoe caught fire in the final portion of the game and ultimately did the Blazers in with a step-back three pointer at the end of overtime.
This matchup will be in a much more favorable environment for Portland – The Moda Center. However, the Blazers actually have a two game losing streak at home. Tip-off is set for 7pm Pacific. Television coverage will air on Comcast SportsNet and radio play-by-play on 620 AM.
More from Rip City Project
Although the road trip finished a major success following two tough victories, Damian Lillard came up with a minor hand injury. Sunday's game against the Grizzlies was the first poor shooting performance in Lillard's historic opening two weeks. Thankfully, CJ McCollum picked up the slack – matching a career-high 37 points.
For the Suns, Devin Booker's breakout over the weekend is encouraging. He became the youngest player in NBA history to have back-to-back 38 point games. He is a lethal shooter and Terry Stotts will have his hands full once again figuring out how to stop the Suns guards.
As mentioned yesterday – the Blazers are encountering a wonderful opportunity with a soft schedule. Outside of tomorrow's Clippers game – the competition is fairly week the rest of the month. That being said, Portland already knows how dangerous underestimating the Phoenix Suns can be.
This article originally appeared on