Portland Trail Blazers Rebounding at Historically Poor Rate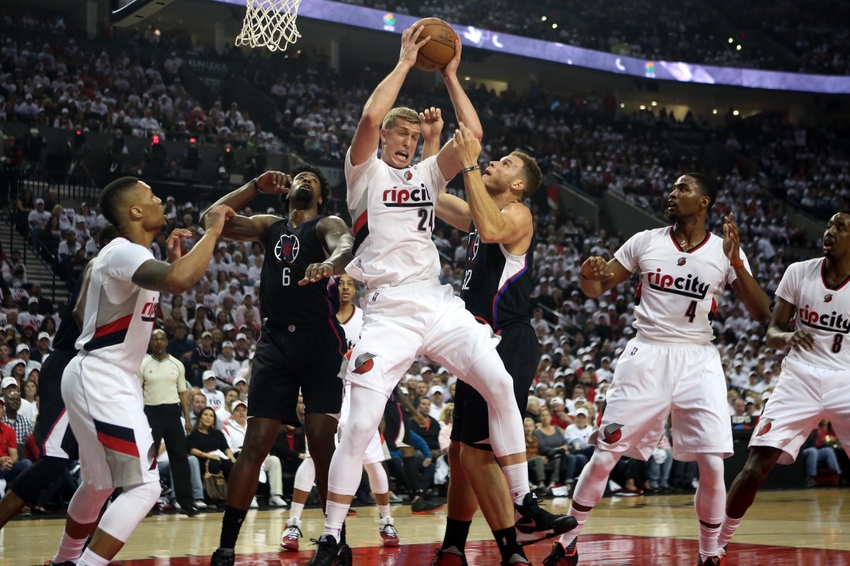 The lack of defensive rebounds are taking a toll on the Portland Trail Blazers
Through thirteen games, the Portland Trail Blazers are historically bad at rebounding. Solid rebounding does not always fuel success in the NBA and can often be misleading. However, when you're as bad as the Trail Blazers are at rebounding – it takes a toll.
Take last night's drubbing by the Houston Rockets as an example. The box score is fairly similar across all statistics. Both teams shot well from the field and the charity stripe. The Blazers and Rockets were basically even on turnovers. The major difference: rebounding… and offensive rebounding, specifically.
Trail Blazers' Early Season Blowouts Becoming a Concern
Houston grabbed 13 more rebounds than Portland last night. More importantly, Houston notched 17 offensive rebounds last night to Portland's ten. Because of this, the Houston Rockets were able to take five more shots and shoot four more free throws.
These types of rebounding performances are becoming all too familiar. Portland is dead last in rebounding margin so far this season. The Blazers lose the rebounding battle by an average of 8.9 rebounds a game. No team has finished with that poor of a margin in recent memory. While most of the scrutiny is on Portland's leaky defense (and Evan Turner) this year, the real problem is rebounding. Nothing deflates a defense like giving up on offensive rebound.
The most bizarre part about the dismal rebounding margin is that the Blazers did pretty well last year. They out-rebounded opponents by 1.8 rebounds a game, good for tenth in the league. As we all know – the Trail Blazers boast largely the same team as last season.
The 29th rated rebounding team this season owns a distant -4.9 rebounding margin per game. Luckily for Terry Stotts' squad, the 2nd worst rebounding team in the NBA is tonight's opponent: the New Orleans Pelicans.
More from Rip City Project
This article originally appeared on