Portland Trail Blazers Now Poised for a Solid November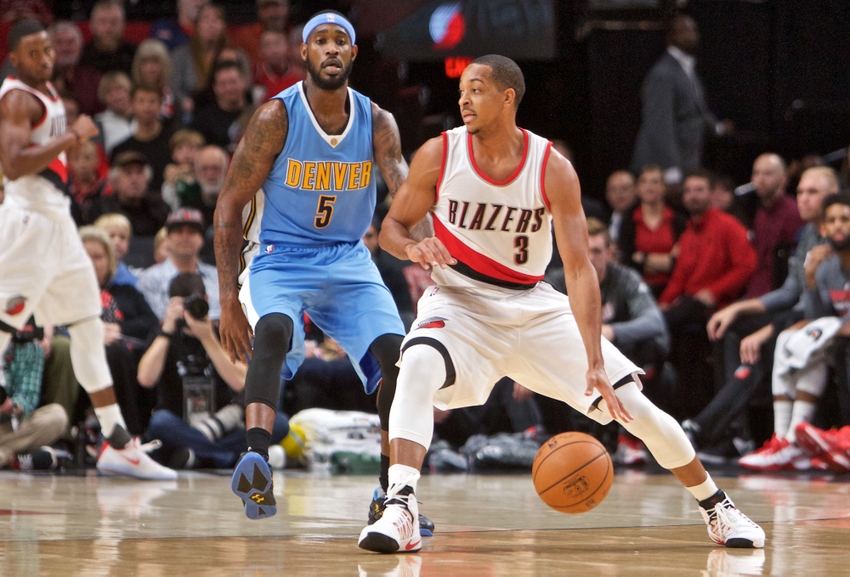 Trail Blazers enter a soft patch of their schedule the next few weeks
The Portland Trail Blazers are flying back home after a very successful road trip. Eric Bledsoe ruined a perfect 3-0 road trip for Portland last Wednesday with a game-winning three pointer. However, the Blazers recovered to take care of the Mavericks and Grizzlies. More importantly, C.J. McCollum broke out and willed the Blazers to a victory despite Damian Lillard's first poor shooting performance.
While the Trail Blazers looked shaky at times over their first two weeks – they have a real chance to put together a nice run. Tomorrow night, look for the Portland to serve Phoenix a serving of revenge from last week's heart-breaker. Outside of a quick trip to Los Angeles to visit the Clippers Wednesday, the Trail Blazers schedule is very favorable to close out November.
| | | |
| --- | --- | --- |
| Date | Team | Time (ET) |
| Tue 8 | PHX | 10:00 |
| Wed 9 | @LAC | 10:30 |
| Fri 11 | SAC | 10:00 |
| Sun 13 | DEN | 9:00 |
| Tue 15 | CHI | 10:00 |
| Thu 17 | @HOU | 8:00 |
| Fri 18 | @NO | 8:00 |
| Sun 20 | @BKN | 3:30 |
| Tue 22 | @NY | 7:30 |
via Trailblazers.com
Six out of the next seven games after Wednesday night are versus teams who did not make the playoffs last year. The only playoffs participant last year in those seven games is the Rockets, who were an 8 seed. The early season returns from this year do not look favorable for any of these teams. A majority of these teams are in the bottom half of the league defensively this season and last.
Trail Blazers Player Grades: McCollum Stuns the Grizzlies
The point of this foresight? Similar to last year's mid-season run – this is a very soft spot in the schedule and something the Trail Blazers need to take advantage of.
It is a time that Terry Stotts should figure out his bench consistency and rotations. The next couple week is the time Evan Turner can get more comfortable and consistent. Finally, it's a time that Lillard can really cement his MVP candidacy this season with some outlandish performances.
The Trail Blazers needed a soft patch in the schedule to come together as a team last season and establish themselves as a legitimate playoff team. If they are to do so again this season – the next couple weeks are a great time to do it.
More from Rip City Project
This article originally appeared on