Mason Plumlee has the perfect response to C.J. McCollum trolling him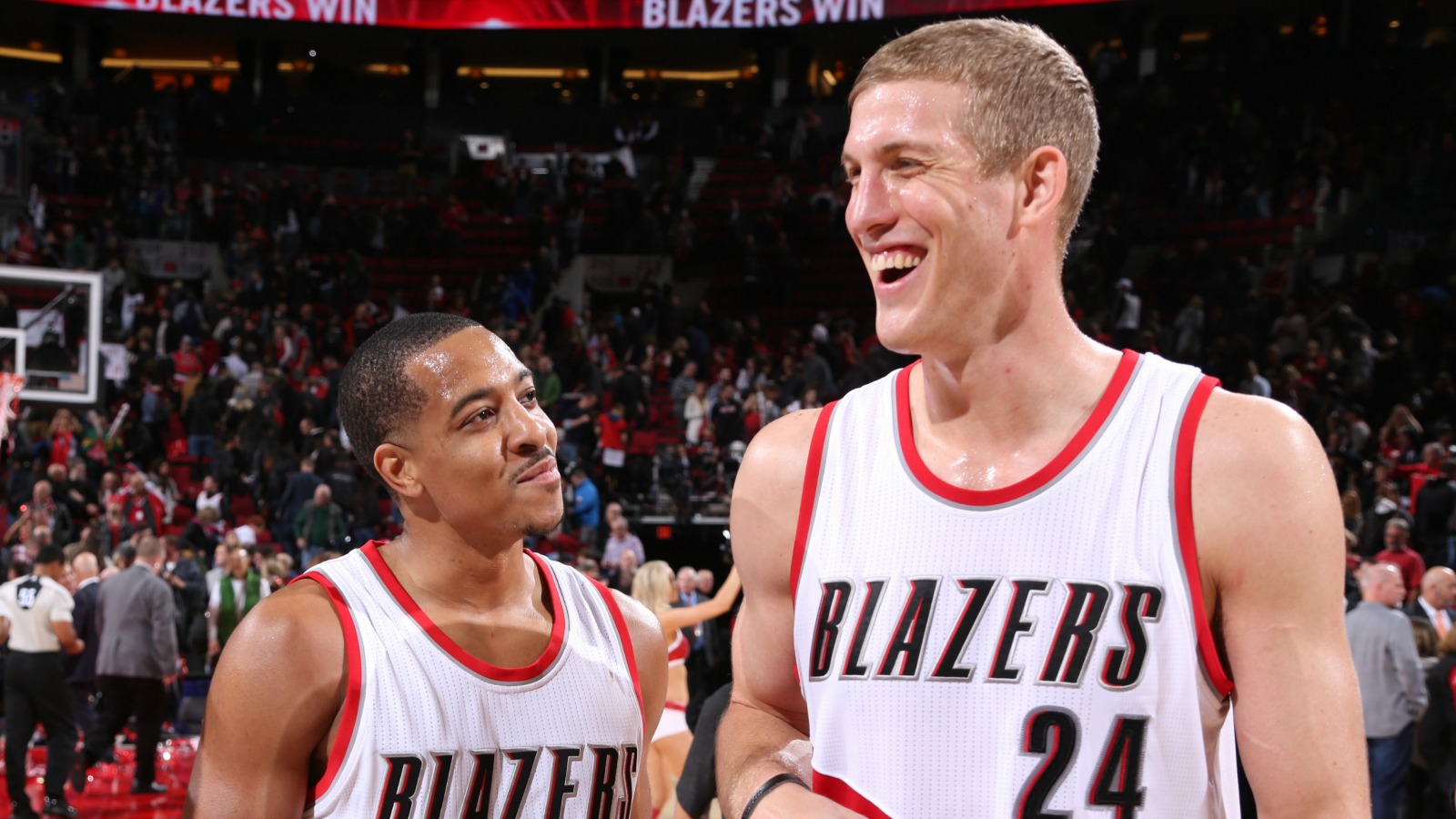 Wednesday was the four-year anniversary of 15th-seeded Lehigh upsetting second-seeded Duke in the NCAA men's basketball tournament.
To celebrate the memory, C.J. McCollum — who scored 30 points in the 70-50 upset — retweeted a GIF from the game and tagged teammates and Duke alums Mason Plumlee (who played in the game) and Gerald Henderson (who didn't):
4 years ago today @CJMcCollum did this to the Duke defense 👀 and led @LehighMBB to an upset over Duke. pic.twitter.com/2wOT1hXg59

— Ali Famili (@AliFamili) March 16, 2016
👌🏽 @masonplumlee @GhJr09 ✊🏽 https://t.co/iilvYALRY1

— CJ McCollum (@CJMcCollum) March 16, 2016
Plumlee didn't take kindly to the tweet, so he responded with a trump card — his championship ring from 2010:
Great response sir @masonplumlee ✊🏽 pic.twitter.com/MmV6i0tGkJ

— CJ McCollum (@CJMcCollum) March 16, 2016
Congrats, C.J. You played yourself.
Jovan Buha covers the NBA for FOX Sports. Follow him on Twitter: @jovanbuha.