How accurate are Portland's shooters when open behind three-point line?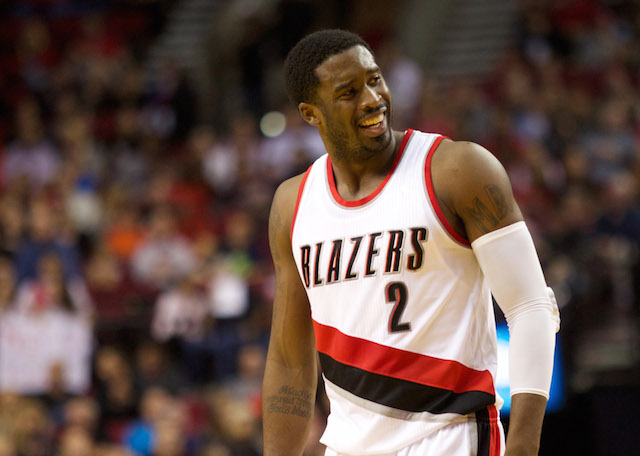 The Portland Trail Blazers made good use of the three-point line last season. Only two teams (the Cleveland Cavaliers and Houston Rockets) averaged more threes per game, and only seven were more accurate.
It was an impressive and effective attack, but next year's Blazers look much different and there's a fear they won't be as good on offense.
In search of optimism, The Oregonian's Mike Richman took a closer look at how Portland's new perimeter players did last year behind the three-point line, particularly when open:
These numbers are a concern, not a deal breaker. Aminu and Henderson may not be Wesley Matthews and Nicolas Batum, but the team still has Damian Lillard, C.J. McCollum and Meyers Leonard ready to fire away and create some spacing.
Nobody expects Portland's offense to be as awesome as it was last year, but it also shouldn't be as terrible as some expect.
(h/t: The Oregonian)
Henderson attempted an above league average number of open three-pointers (47.1 percent), but shot just 33.1 percent overall from three-point range. Al-Farouq Aminu connected on just 27.4 his three-pointers despite almost 60 percent of his attempts coming without a defender within six feet. Defenders cheated off these two wings and for the most part neither were able to cash in.
MORE NEWS:
Want stories delivered to you? Sign up for our NBA newsletters.