Here's what Portland can expect from Chris Kaman in 2016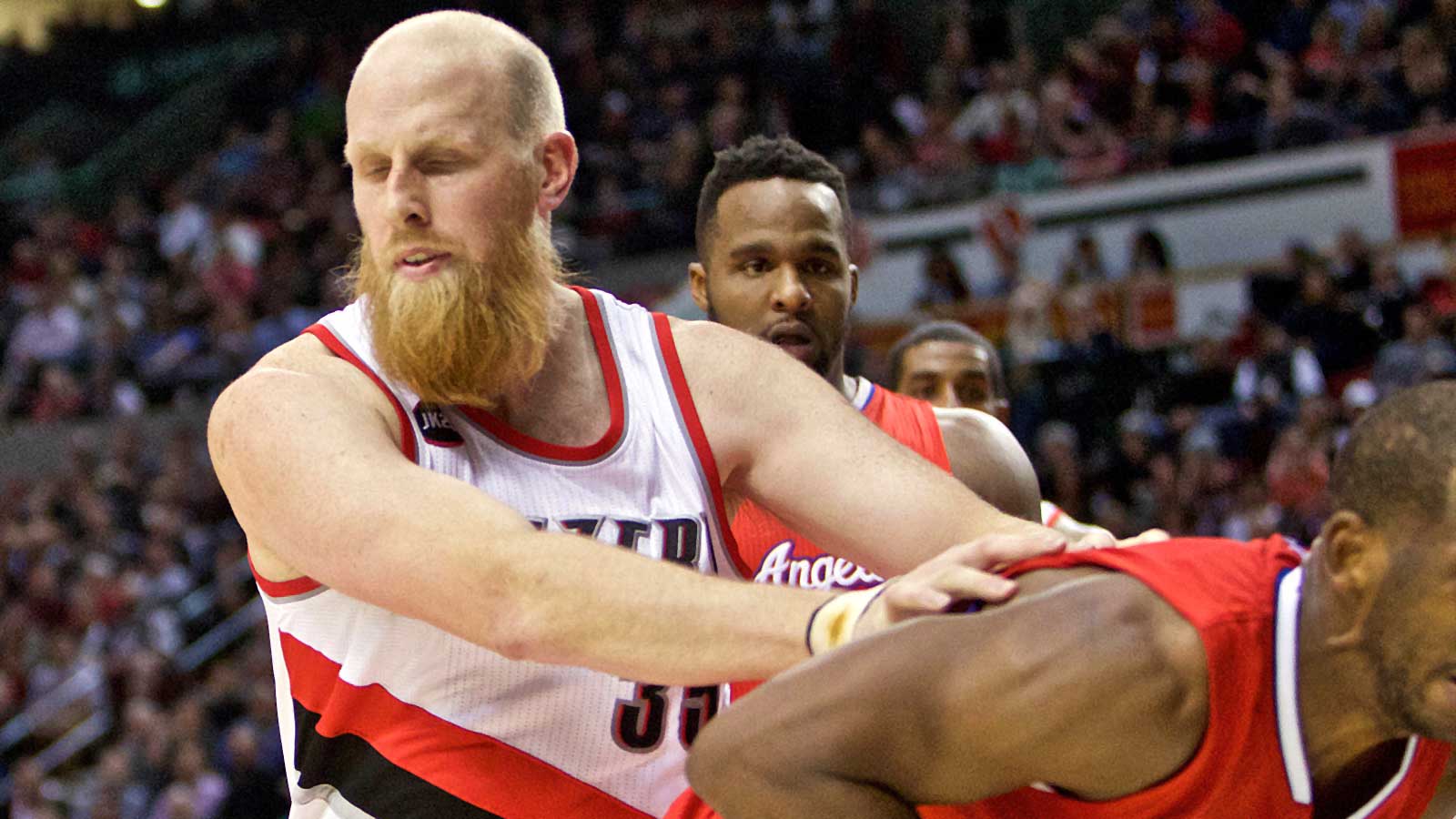 Possibly lost in the shuffle of Portland's busy summer was Chris Kaman, who, believe it or not, is still on the team.
In his first and only season with the Trail Blazers last year, the 33-year-old seven footer averaged 8.6 points and 6.5 rebounds per game, with his highest field goal percentage since 2009. Not too shabby.
Here's The Oregonian's Joe Freeman on what to expect from Kaman in year two:
It's unclear how or where Kaman fits in Portland's new, young and very crowded frontcourt. Meyers Leonard and Mason Plumlee appear to have the center position on lock, and beyond that duo there's Ed Davis and Noah Vonleh. Al-Farouq Aminu should see time as a small-ball four, also.
Kaman can play beside just about anyone. He has touch and can rebound. But it will be interesting to gauge how Portland's rebuild will affect his playing time.
(h/t: The Oregonian)
Kaman had a heavy hand in the progress made by good friend Meyers Leonard last season, and the veteran big man should continue to serve as a mentor for Leonard — and other young bigs on the Blazers' roster — in 2015-16. This includes presumptive starting center Mason Plumlee, who is entering his third season. While Kaman's best days are behind him, he should have enough left to be a solid contributor on the court — and off of it — for the Blazers this season.
MORE NEWS:
Want stories delivered to you? Sign up for our NBA newsletters.