Portland Loses Third Straight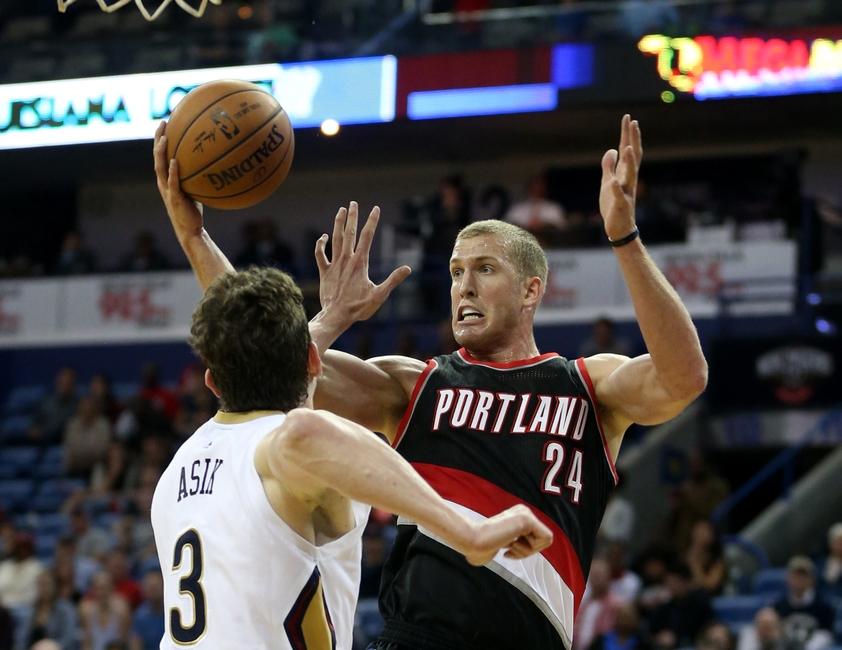 VS.
| | | | | | |
| --- | --- | --- | --- | --- | --- |
| | 1 | 2 | 3 | 4 | T |
| Pelicans | 31 | 33 | 24 | 25 | 113 |
| Trail Blazers | 28 | 23 | 24 | 26 | 101 |
The Blazers lose their third straight game as Portland fans eye the panic button.
In what has become such a commonality that it isn't funny anymore, the Blazers fell "bigly" to the Western Conference's worst team. After two straight blowouts, Portland hit their lowest point of the season after a bad loss to the Pelicans. Led by Anthony Davis' 38 points and nine rebounds, Portland played from behind for most of the second half… again. They let a mediocre team run all over them, something that was supposed to happen last year, not this year. 
If the first 13 games weren't concerning enough, the pressure on the Blazers front office has reached a critical level. That's because Portland has the third highest payroll in basketball and they aren't playing like it.
Coming off of a minor injury, "The Brow" made his return tonight which prompted coach Terry Stotts to insert Ed Davis into the lineup. Ed was supposed to be the answer to our historically low rebounding numbers, and honestly it worked. Portland was +11 in rebounding and +22 in second chance points, which on any other night spells out an easy victory. So how did Portland succumb to their third straight embarrassing loss?
Shots Just Won't Fall
The Blazers shot 37.5% from the field and let the Pelicans shoot an unbelievable 54.9%. Portland's guards felt the pressure and tried to shoot us into the lead. This resulted in more selfish offensive sets than normal (-12 in assists), and gave Mason Plumlee the team high in assists (7). All in all, the Blazers just can't force the ball into the basket like they could last year. Combine that with the obvious lack of interior offense or defense, and the big losses become predictable.
Portland is full of assets and essentially has the same team as last year. Therefore, there is no excuse for this obvious step backwards. Last year we were an under appreciated team against the world. So far, this year illustrates an over payed team trying to live up to big contracts.  
The mentality just isn't there, more importantly the fun just isn't there. The Blazers definitely earned their contracts, but we need to regroup and earn respect again. For how much Portland has monetarily invested in this team, let's hope that it's not time to hit that panic button.
More from Rip City Project
This article originally appeared on