Player preview: Chandler Parsons + Top 10 plays of his career mixtape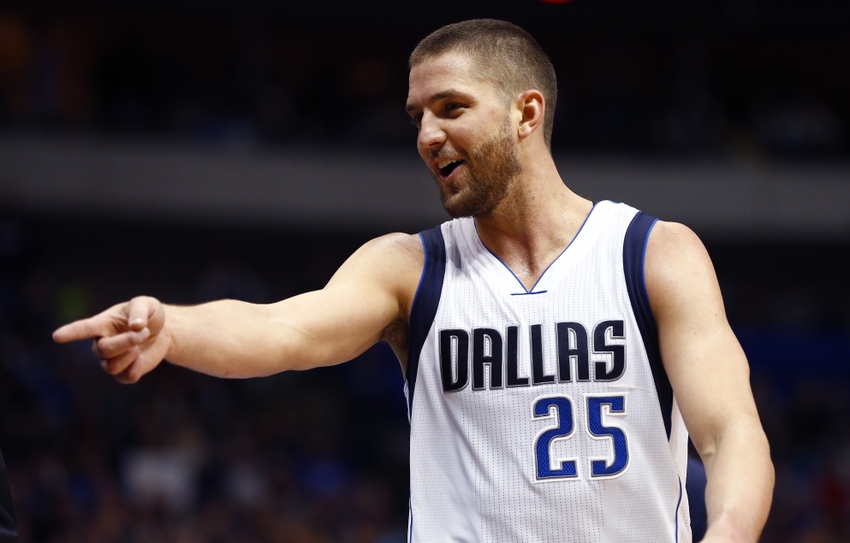 This offseason the Memphis Grizzlies wanted to stand pat and keep their core players together while adding talent. The talent they were able to add came in the form of star forward, Chandler Parsons. What can we expect from Parsons this upcoming season? We take a look at his path to the Grizzlies, the best and worst case scenarios for 2016-2017 and his top 10 career plays.
This offseason, the Memphis Grizzlies added plenty of young talent. They added more youthful athleticism and shooting through Wade Baldwin IV, James Ennis and Troy Daniels. They, also, have a plethora of young big men in Deyonta Davis, JaMychal Green and Jarell Martin. But the name that everyone is talking about is Chandler Parsons, the missing piece of the Grizzlies' championship puzzle.
Parsons' path to the Grizzlies
After being named the 2011 SEC Player of the Year, the first ever Florida Gator to have that honor, Parsons was drafted by the Houston Rockets. In his time with the Rockets, Parsons was always just a role player behind James Harden and Dwight Howard. Despite averaging over 15 points per game during his final two seasons there. At the end of the 2014 season Parsons and the Rockets had a messy breakup which led to Parsons signing with the in-state rival Dallas Mavericks.
In his two season with the Mavericks, Parsons was seen as the No. 2 option behind Dirk. Every time Parsons started to get comfortable, he was always bit by the injury bug. Last season, Parsons saw a season-low in games played at 61, which is s shame being that last season was his most efficient season shooting the ball as a pro, shooting over 41 percent from deep last season.
Now to the Grizzlies, what better place for a star coming off an injury-riddled season than Memphis. Following his stint with Dallas Parsons signed a multi-year contract with the Grizzlies, worth 94 million over four years.
Looking to 2016
In Memphis, expectations are high despite the team coming off an injury plagued season. Even with most of the main contributors injured this "Grit 'n' Grind" squad fought their way into the playoffs. This season with a healthy Marc Gasol and Mike Conley and newly added forward Chandler Parsons, the Grizzlies will look to contend for one of the top 4 seeds in the West.
The addition of Parson should do wonders for Memphis this season scoring the ball. Parsons has never played with a better team of distributers, Marc Gasol and Conley, and he will be one of the main focal points of Fizdales new offense. If there is one thing Parsons knows how to do well its score the rock.
Best/Worst/Most likely scenarios
Best-Case Scenario
This scenario hinges on Parsons being healthy all season and not missing a beat. If he can do that, he will pack a major punch for Memphis this season.
Best case, Parsons averages over 20 points per game this season. Playing with a nice mix of passing and scoring players, Parsons should get a ton of easy looks this year. Whether it's Conley swinging the ball on the outside or Gasol passing out of a double team in the post, Parsons will get all the touches he needs. It also doesn't hurt that he's coming off career highs in FG% and 3FG%. Look for Parsons to lead this Grizzlies team in scoring next season if he can stay healthy.
Worst-case Scenario
Like many of the other players on the Grizzlies, the worst case is he can't stay healthy. If he can't stay on the court, he cant produce, and if he can't produce, Memphis might be in for an early playoff exit.
Most-likely Scenario
Most likely Parsons struggles a little but out of the gate, trying to get back into the swing of things. It shouldn't hurt his scoring totals too bad. Even if he starts out slow. he should easily put up more than his career average, look for him to average around 17/18 points per game to go along with 5+ rebounds and 3+ assist per game.
Chandler Parson was brought in because many people around the organization believe he has what it takes to bring Memphis a championship. If he can stay on the court and dispel the notion that he has glass knees, he should be in for a big year. Memphis is certainly banking on it
Chandler Parsons Top 10
Courtesy of ShadowMixes. Get hype.
This article originally appeared on