Player Grades: Cavaliers vs. Mavericks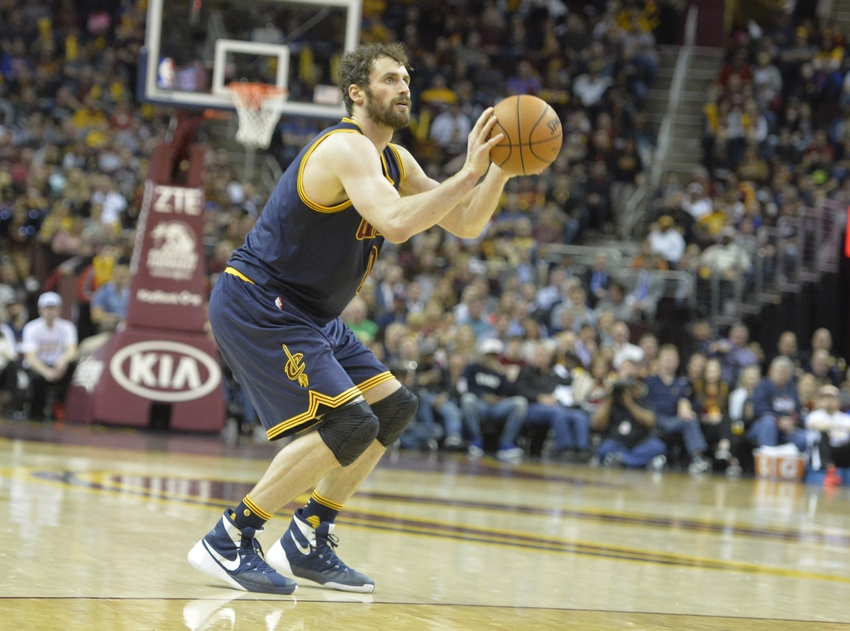 The Cleveland Cavaliers continue their historic three-point shooting in a 128-90 rout of the Dallas Mavericks on Friday night at Quicken Loans Arena.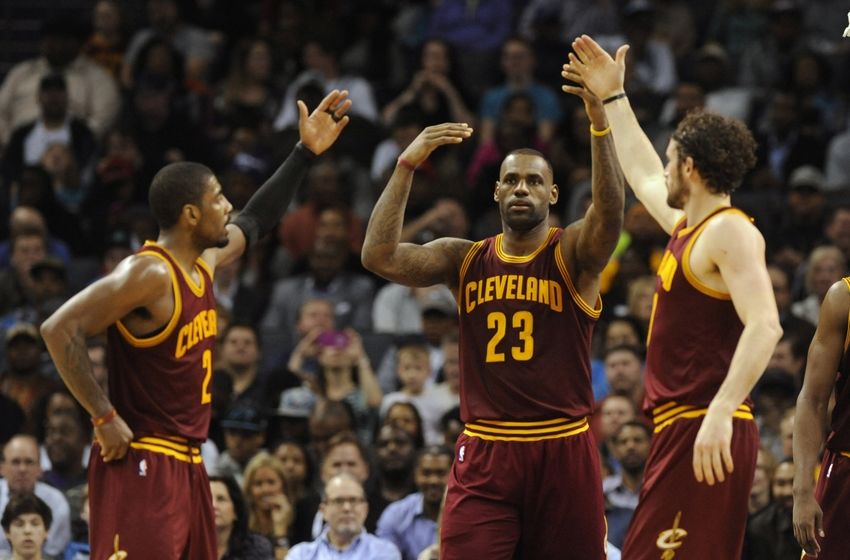 The Cleveland Cavaliers continued their record-setting shooting by becoming the first team in NBA history to make 20 three-point field goals in consecutive regular season games.
The team also achieved the feat during Games 2 and 3 of last year's Conference Semi-Finals against the Hawks.
The Cavs haven't even finished a game this season with less than ten three-pointers made
Needless to say, the Cavs are on a historic tear. So let's take a look at who shined in last night's 128-90 decimation of the Dallas Mavericks. Kevin Love
Cleveland Cavaliers
A+
Two nights after scoring the most points in a first quarter in NBA history, Kevin Love was back at it hitting three-point shot after three-point shot. Love went 7-for-9 from downtown Friday, giving him 15 threes in his last two games.
Love has 67 points in the last two games, his highest tally in back-to-back games since joining the Cavaliers. The power forward also recorded three steals in the victory against Dallas.
What might be most impressive about Love's play is his assertiveness. There is no hesitation when Love is getting looks he likes and it appears it is beginning to pay off big time.
If the Cavs can keep getting a level of shooting anywhere close to this level from Love, the team records might just keep coming.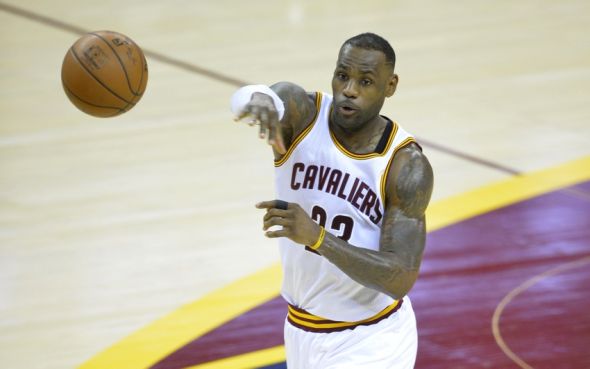 LeBron James
Cleveland Cavaliers
A+
We might need a new nickname for King James if he keeps passing the way he has this season. The Servant? Dish 23 Up? Liam Neeson (because he will find you at all costs)?
Don't worry, I'll stop.
James has 24 assists in his last two games and is currently third in the league in the category with 9.5 per contest.
His willingness to create for others and score when he needs to is a theme that has made the Cavaliers quite dangerous through 14 games. But let's be honest, LeBron James has never been anything short of one of the greatest passers in the game throughout his entire career.
I think we'll stick with King James for now.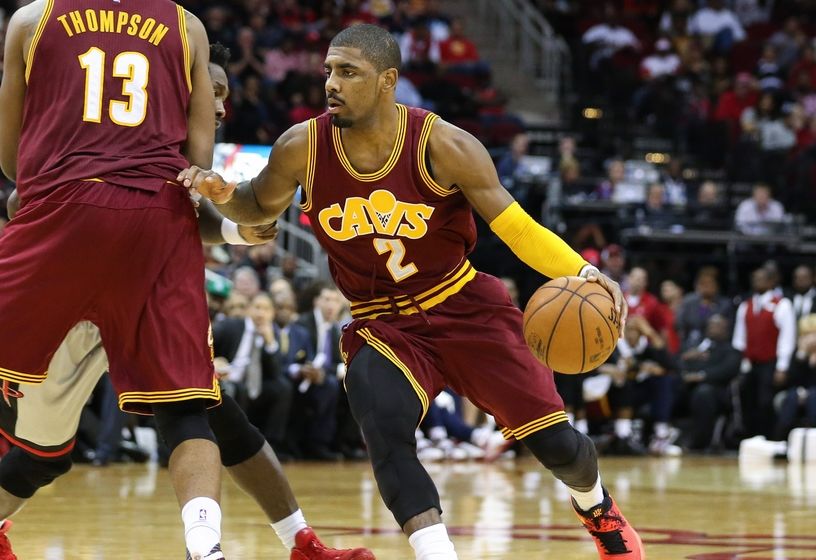 Kyrie Irving
Cleveland Cavaliers
A+
Irving dropped 25 points in only 28 minutes of action against Dallas on Friday. The all-star point guard is 43% from beyond the arc this season and continues to be a key to the Cavs shooting success.
In fact, the Big Three all sat during the fourth quarter against Dallas, making their performances that much more impressive.
Irving still only recorded one assist and is a point guard, but hey, that doesn't always matter when you drop 24 a night with assassin-like precision.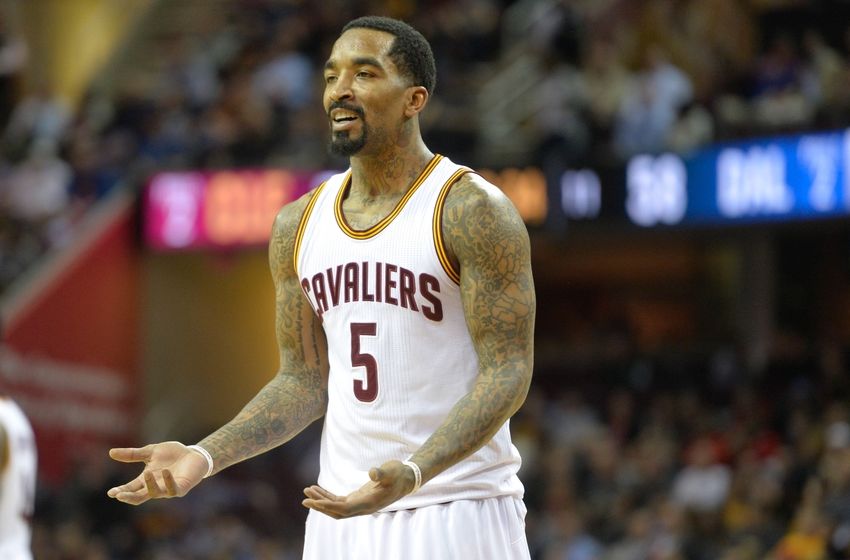 J.R. Smith
Cleveland Cavaliers
D-
Someone had to bite the bullet.
The most impressive part of the Cavaliers' 20 three-point field goals made last night may have been the fact that they did it despite J.R. Smith going 1 for 10 from three.
Nobody should be putting any stock into an off-night from J.R. anyways. The man has been a streaky shooter for much of his career but has found some semblance of consistency with the Cavs.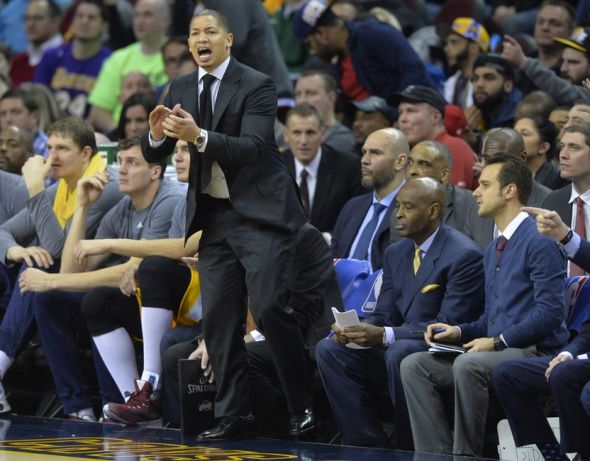 Looking Ahead
The game was over almost before it began and the Cavs went into halftime with a 72-38 lead over the Mavericks. The rest of the night went accordingly.
The real question now: how long will this team shooting clinic last?
We'll find out soon enough. The Cavs head to Philadelphia Sunday to take on the 4-12 Sixers.
More from King James Gospel
This article originally appeared on