Pistons, Reggie Jackson ink monster deal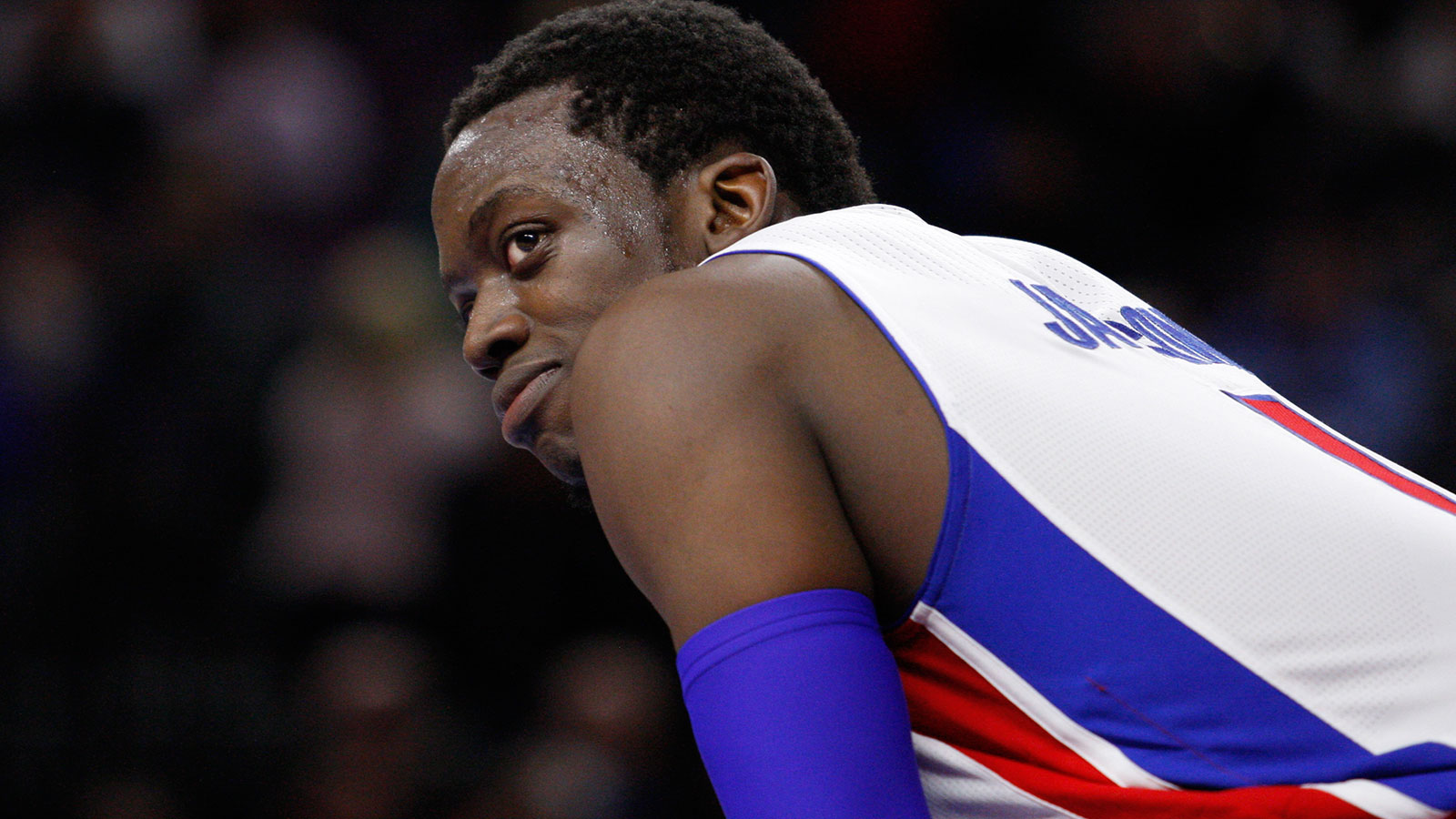 Five years, $80 million.
Even with the expected jump in the salary cap, that seems like a lot of NBA money for Reggie Jackson. The Detroit Pistons have spent it, though, and now Jackson is a part of their core for the long haul.
After stumbling through his opening weeks as the Pistons' starting point guard after a midseason trade from the Oklahoma City Thunder, Jackson finished the year on a hyper-productive tear, notching multiple triple-doubles. Coach and team president Stan Van Gundy liked what he saw enough to make him rich.
Next for the Pistons, this offseason? Potentially unloading Brandon Jennings via trade, as Jackson's predecessor at the point wont be terribly useful to his team as a (rightfully) disgruntled bench piece.
(h/t ESPN)
Photo Credit: Raj Mehta, USA TODAY Sports