Pistons look to snap losing streak against Miami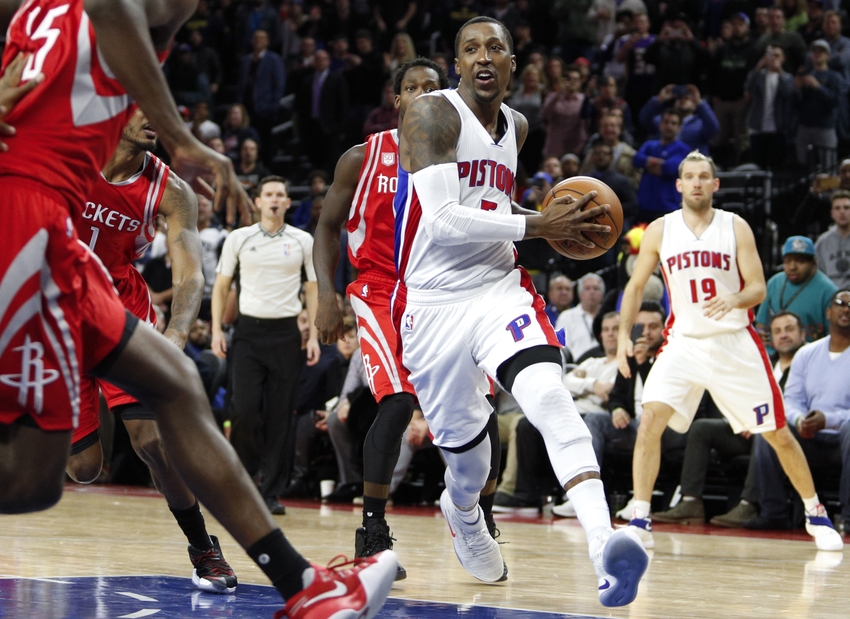 It's not quite time to hit the panic button yet, but after losing four straight and slipping to 11th in the Eastern Conference the Detroit Pistons desperately need a win over the Miami Heat.
The season is still young, which means the Detroit Pistons are only a few games back from the conference leaders, however if this losing skid isn't halted soon they'll be facing an enormous uphill battle.
What is positive for the Pistons is that the past two games they have taken the Boston Celtics and Houston Rockets down to the wire, so they can clearly compete with good teams.
The Miami Heat on the other hand have not looked impressive this season and currently sit on just 4 wins alongside the Brooklyn Nets, Washington Wizards and Philadelphia 76ers.
If there was ever a perfect time for the Pistons to be facing a team like the Heat, it's now.
However, if they just roll in and expect it to come easy they'll walk away with yet another disappointing loss.
It's pivotal that the motivated version of Andre Drummond shows up at The Palace against the Heat.
Hassan Whiteside is by far their best player, averaging 18.8 points, 15.9 rebounds and 2.7 blocks per game.
If the sulking, chin in his chest version of Drummond walks onto the court at tip-off the Pistons will be in store for a beatdown courtesy of Whiteside.
Drummond will need to scrap and claw for every rebound and scoring from the post is going to be incredibly hard to come by for him.
Opposing players are shooting 46.3 per cent when less than 6 feet from the basket against Whiteside, and when you factor in that Drummond's field goal percentage is a dismal 49.4 per cent so far this season, Drummond will have to fight for every point.
Fortunately for the Pistons they have their own defensive stopper in Kentavious Caldwell-Pope.
James Harden scored 28 points last game, but it came on 6 of 17 shooting, with the majority of his points coming from the free throw line after a number of questionable calls.
Caldwell-Pope is also proving he can fire on offence and defence at the same time now.
He dropped 26 points on 9 of 15 shooting against the Rockets, including 3 of 6 from three and 2 steals.
With Drummond's up and down start to the year and Reggie Jackson injured, Caldwell-Pope has become the x-factor of this team.
It will also be interesting to keep an eye on the performance of Aron Baynes.
Baynes dropped 20 points and 8 rebounds when given the chance to start against the Oklahoma City Thunder, but in the four games following he has averaged 1.5 points, 4 rebounds and 9 per cent shooting from the field.
These numbers are incredibly poor, especially considering how dominant he looked in the Pistons' win over the Thunder.
If we see yet another terrible performance from Baynes it may be time for Stan Van Gundy to consider giving the role to Boban Marjanovic.
If Baynes isn't even able to contribute a single field goal per game then the team couldn't do much worse with Marjanovic on the floor.
It would also give the Pistons a look at what he can do if given consistent extended minutes, something he didn't receive with the San Antonio Spurs last season and definitely hasn't seen with the Pistons so far.
However, it's clear that Baynes has the ability to produce at a high level, and he may very well be due for a big game off the bench against a Heat team that doesn't exactly have much fire power behind Whiteside.
This article originally appeared on