Pistons look to bounce back against the Timberwolves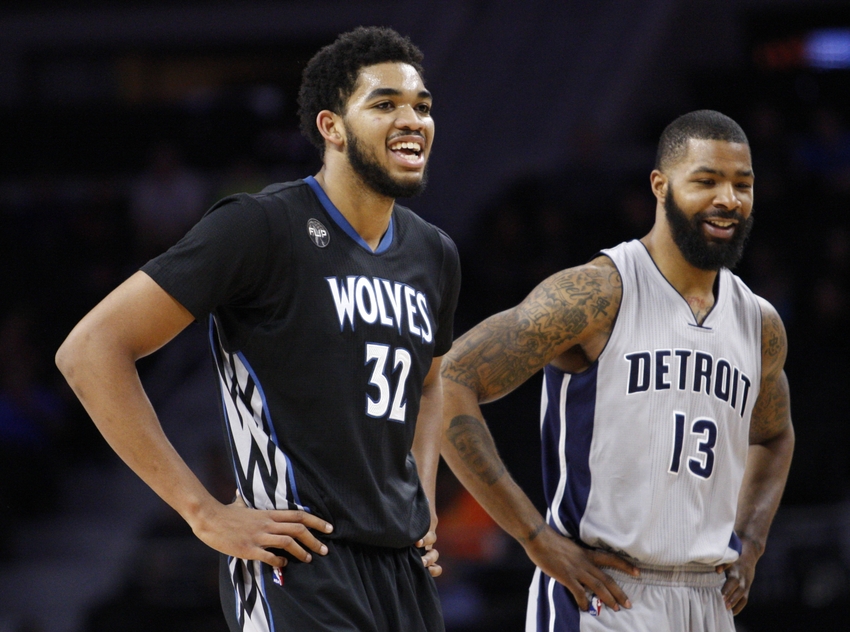 The Detroit Pistons (12-12) look to bounce back after a disappointing offensive performance when they play the struggling Minnesota Timberwolves (6-16).
The two teams have almost opposite form lines with the Detroit Pistons traveling to Minnesota on the back of winning 6 of their last 8 games. On the other hand, the Timberwolves have won just 2 of their last 11.
Both teams are playing their third game in four nights but it's the Timberwolves that are playing their second game of a back-to-back. Winning just once in their previous seven attempts, the Timberwolves have given up over 114 points per game over that span.
During that same stretch, the Pistons have limited their opponents to 95 points per game.
Despite being a very young team, the Timberwolves have disappointed so far this season with only two teams in the league with a worse record. The team would have had playoff aspirations to begin the season but have already dropped to five games behind the Portland Trailblazers in 8th spot in the West.
The Timberwolves have just four players averaging more than 10 points per game, with Andrew Wiggins (22.2), Karl-Anthony Towns (22.0) and Zach LaVine (20.1) averaging over 20. The Wolves are just 1-10 when Wiggins has been kept to under 20 points.
After a very disappointing shooting performance against the Charlotte Hornets in which they shot just  4 from 27 on three point attempts, the Pistons will be looking to get back above .500.
Their shooting woes on the perimeter wasted a strong 20-20 performance from Andre Drummond, his second of the season.
Where the Wolves are being lead by three key scorers, the Pistons have a more balanced approach with seven players averaging more than 10 points per game including the returning Reggie Jackson.
After a run of seven games averaging 20 points per game while shooting 48 percent from the field and 45 percent from three, Caldwell-Pope has disappointed on the offensive end the past 3 games. He has averaged under 10 points per game and shot just 3-15 from behind the arc in those three games.
The Pistons will be looking for some more consistency from him on the offensive end and he will have his hands full with Zach Lavine who has been one of the bright spots for the Timberwolves.
The Pistons won both games last season and are 2 points favorites to win the first match up of the season between the two sides.
This article originally appeared on