Piston Powered joins The Step Back to talk Pistons and… breakfast?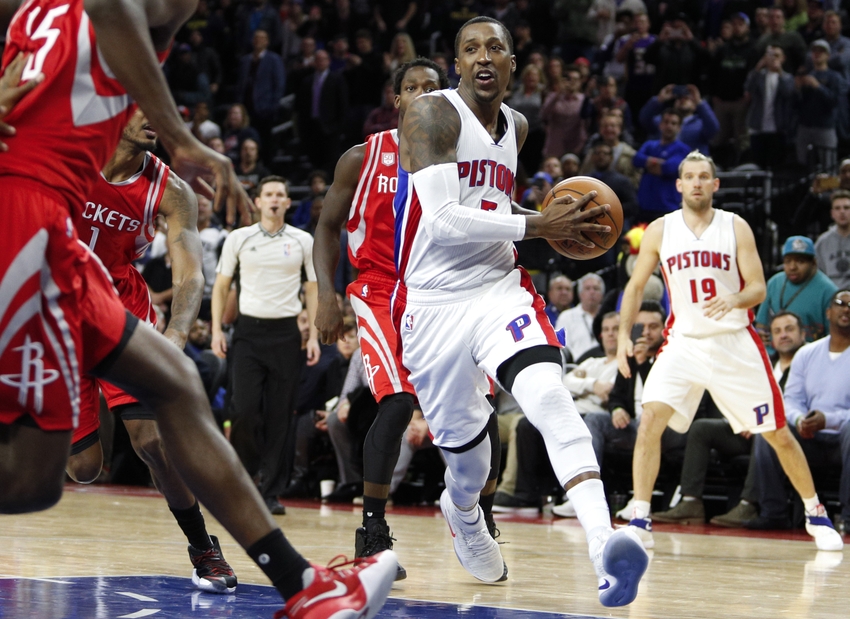 After Monday's disappointing defeat of the Detroit Pistons at the hands of the visiting Houston Rockets, we took to the podcast circuit to talk hoops.
In the late hours Monday night after the Detroit Pistons took a disappointing 99-96 loss at the hands of the Houston Rockets, I coped in one of my favorite ways. I jumped on a podcast to vent and discuss what I'm happy about and what I'm disappointed about with this team.
The podcast in question was Fastbreak Breakfast, part of FanSided's new NBA vertical known as The Step Back.
We discussed such things as lineup underperformance (if you've been reading my posts lately, you know I'm highly concerned about the starting lineup), adjustments that can be made to the lineups and what might make a difference with the Pistons' confounding rebounding differential.
We also talked Tobias Harris, Andre Drummond and whether he has already hit the ceiling of his potential, just how vital the signing of Jon Leuer was (and what that means to a playoff-contending team), and how none of this matters without Reggie Jackson. I also state my case on why Kentavious Caldwell-Pope matters and why the Pistons need to pay him.
Also, considering the "Breakfast" element in the podcast name, you might not be surprised to learn that we did hit on my favorite breakfast. No spoilers, you are going to have to listen to the end to get that information.
This is a really fun quick-hitter, about 30 minutes in length, and I think you'll all really enjoy listening. The link is below.
https://soundcloud.com/fastbreakbreakfast/pistons-firing
This article originally appeared on