Piston Powered joined K.L. Chouinard to talk Pistons vs Hawks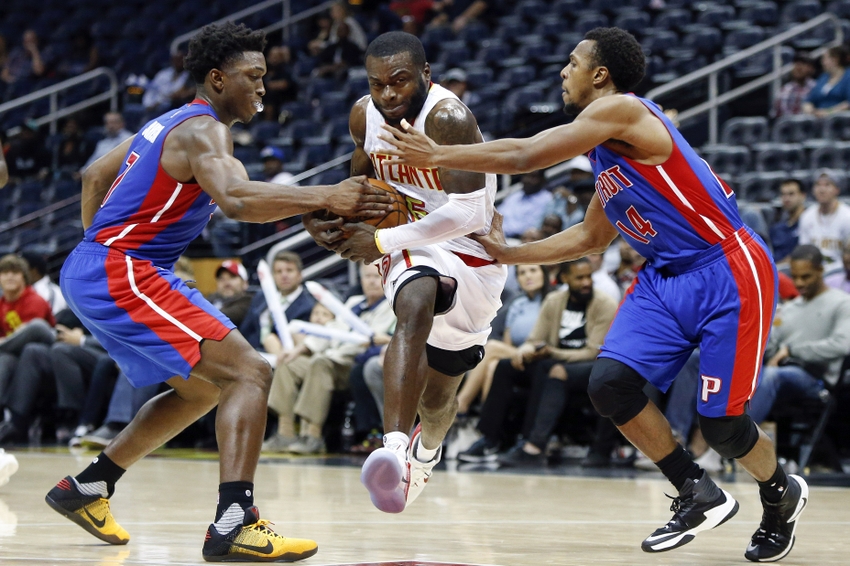 Tuesday night after the Detroit Pistons' big win over the Charlotte Hornets, I joined K.L. Chouinard on the ATL and 29 podcast to talk Pistons vs Hawks.
In the late hours of Tuesday night's glow following the Detroit Pistons' 112-89 win over the Charlotte Hornets, I joined K.L. Chouinard of hawks.com to talk about a matchup still to come this week between the Pistons and the Atlanta Hawks.
When the Pistons and Hawks meet Friday, they have the chance to move over .500 in a season-opening stretch without Reggie Jackson, which exceeds many best-case predictions.
K.L. and I talked about a wide range of Piston topics, including how the offense will differ with Jackson in the starting point guard position in place of Ish Smith. We also talked about the impact the 2011-12 Milwaukee Bucks' rookie class (Jon Leuer and Tobias Harris) has had on the Pistons, and while we were on the 2011-12 rookie class and the Milwaukee Bucks, we also talked a bit about Brandon Knight and his NBA travels.
I also shared my status as resident of Kentavious Caldwell-Pope Peninsula, a small (but quickly growing) region populated by advocates of paying KCP whatever it takes to keep him in Detroit this coming offseason.
Finally, we talked about whether Beno Udrih or Aron Baynes' hair is worse, and we discussed what the Pistons' core will look like in four years if they're still as competitive an Eastern Conference threat as they project to be.
We talked for about half an hour, and if you like K.L.'s work I highly recommend you give it a listen.
If you want to skip through the Hawks-exclusive stuff, I'm introduced and bring the Pistons' content at the 11 minute mark.
Follow K.L. Chouinard at @KLChouinard and the ATL and 29 podcast at @ATLand29.
This article originally appeared on