Phoenix Suns Training Camp and Preseason Viewing Information and Schedule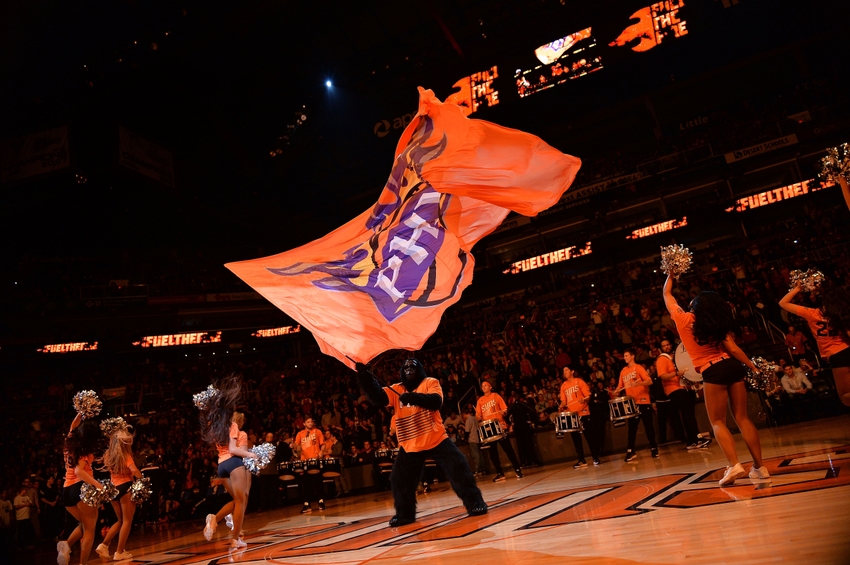 The Phoenix Suns 2016-17 NBA season has officially begun. Here is your guide and schedule to watch as much of the action prior to the regular season as possible.
Training camp began for the expanded roster at Northern Arizona University (NAU) on Monday. The Phoenix Suns have trained there in part for the benefit of the higher altitude.
Besides getting a new set of awkward media day player photos, the real prize of training camp is the annual scrimmage at the end of the camp.
Regionally, this event is a big draw for fans that may not get to watch the Phoenix Suns in person very often. It is a long trip to a Suns game from Flagstaff, so this event keeps the Suns connected to the community.
If you're in the area, or even close and can go, it is sure to be a fun event. The scrimmage is at the NAU J. Lawrence Walkup Skydome at noon on Saturday, October 1.
Even if you can't make it to Flagstaff, you are going to be able to see your Phoenix Suns play some basketball. Yes, it is a game against themselves, but in a way that is good. That means the Suns will start 1-1. That's called improvement.
The scrimmage can be viewed through Suns.com, or if you are using an iPad, mobile phone, or other futuristic mobile device, you can use the Suns app to stream the scrimmage. Now you have no excuse not to watch the game – not even lunch with your girlfriend's parents (or boyfriend).
Preseason note – The Suns are also going to be streaming their three home games both through Suns.com and through the Suns app. Those games are October 3 (San Antonio), October 5 (Utah Jazz) and October 14 (Dallas Mavericks).
The NBA season is back my friends. Enjoy.
More from Valley of the Suns
This article originally appeared on