Suns GM still deciding whether to trade for talent or blow things up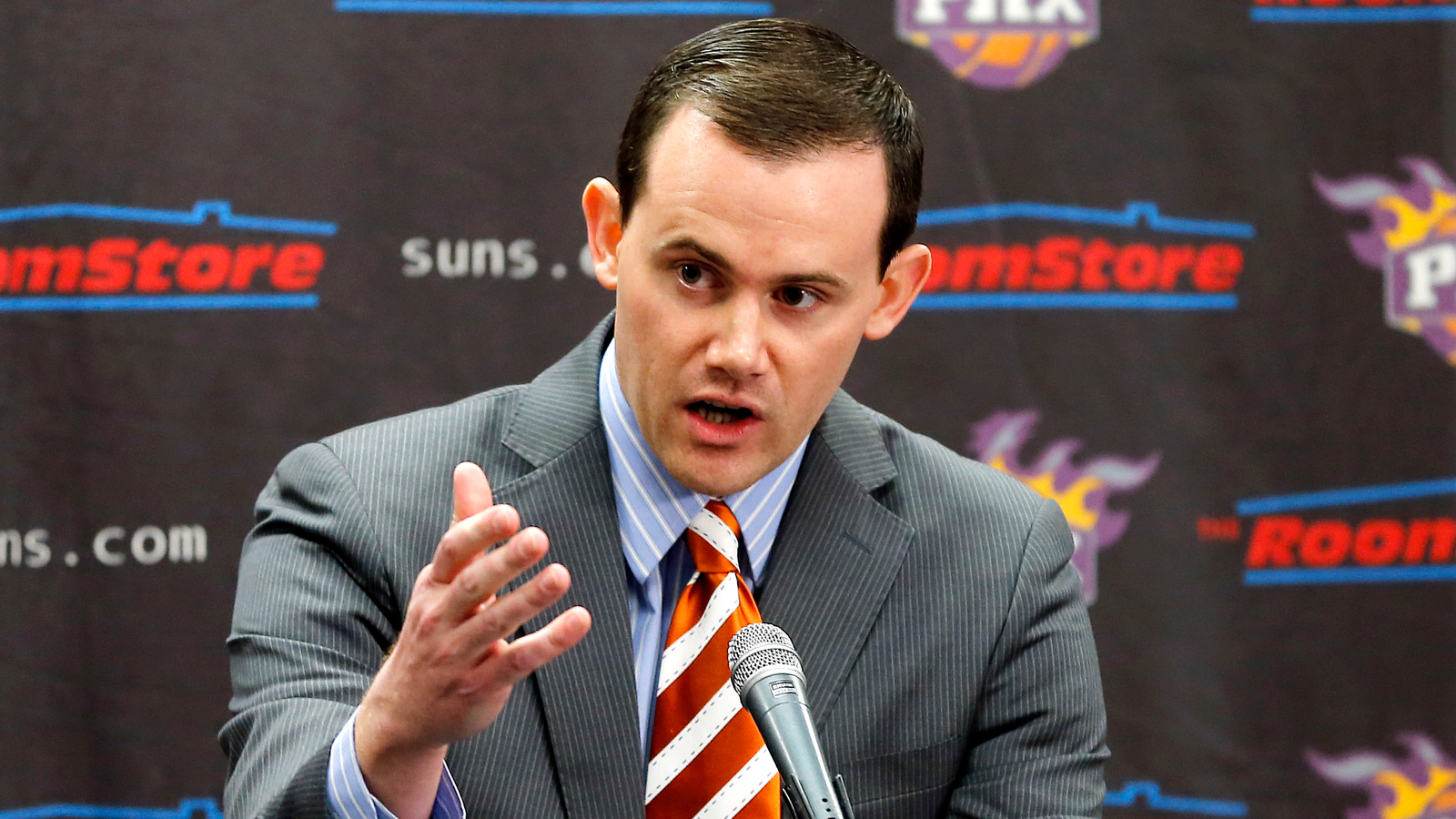 The Suns are in the midst of a disastrous campaign, one that appears as though it will end without a playoff appearance for the sixth consecutive season.
This is not how things were supposed to play out. After shaking up the roster with midseason trades last year, the Suns came into this season feeling good about an offensive lineup centered around Eric Bledsoe and Brandon Knight, while being anchored defensively by the freshly-signed Tyson Chandler and young big man Alex Len.
But even before Bledsoe went down with a season-ending injury, it was clear that the construction of the roster wasn't conducive to playoff success. Now that he's gone and this season is officially lost, Suns GM Ryan McDonough has some difficult decisions to make with the Feb. 18 trade deadline a mere four weeks away.
Via Gary Washburn of the Boston Globe:
"The first thing I do every morning is check the standings," McDonough said. "And somehow were still [4½ games] out with a half a season to go. So we're not waving the white flag. The main decision for us over the next five weeks between now and the trade deadline is, which way do we want to go? We're still weighing both sides. Do we want to try to add and make a run at the playoffs? Or do we want to look longer term and maybe add a few more young guys to build with our young core?

"We're excited about that. I guess that's one of the silver linings any time you have injuries like this. You hate to see Eric Bledsoe out for the year, but that creates an opening for Devin Booker. Those are some organization decisions we're having."
Markieff Morris should probably be dealt for a bag of basketballs if another team will offer it, simply because he's mentally checked out of playing for this Suns team.
Chandler has underachieved during the first half of the season, and has failed to provide any type of veteran leadership that the team was hoping to get from a 14-year vet who was signed to a deal that's worth $52 million over four seasons. He could be a candidate to be traded, though those waters need to be navigated carefully, because the Suns don't want to get a reputation as a team who bails so quickly on its free agent acquisitions.
There are really no easy answers here. The best bet might be to wait until the offseason to pursue talent in free agency, but the franchise has been impatient in recent years, so it'll be very interesting to see what happens in Phoenix over the next few weeks.