Phoenix Suns Release 2016-17 Hype Video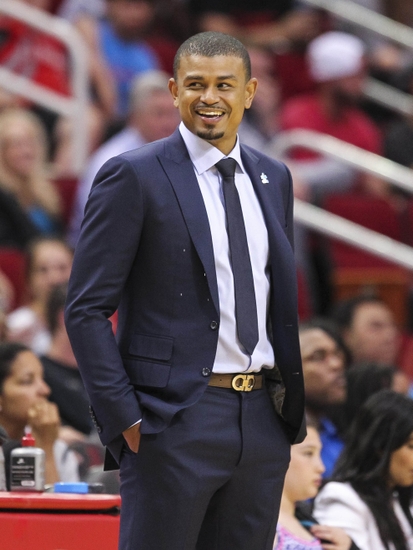 Phoenix Suns fans certainly have noticed that many teams across all levels of sports release a hype video to help excite the fan base for the upcoming season.
It is especially prevalent and popular among college football teams, including here in Arizona [Editor's note: between Arizona State University and the University of Arizona, the Arizona college fans know all about getting hyped up].
Arizona State University football hype videos usually features quick clips of great plays, highlighting both the team's past, as well as present players. This is generally set to very upbeat music that, as an alum, always gets my adrenaline pumping.
A few years ago, the University of Arizona football team spoofed James Bond. Their star players, as well as Head Coach, were dressed in black tuxes, setting the stage for a major bowl run as that season's mission.
More from Valley of the Suns
Yesterday, the Phoenix Suns released their 2016-17 WeArePHX hype video titled "Momentum."
Head coach Earl Watson narrates the piece which not only features highlights of the current roster, but also men and women of the community who all make up "PHX."
If you know me, you know that I am on the Earl Watson bandwagon. I was not happy with the firing of Jeff Hornacek, but I have been a fan of Coach Watson since I first heard him speak.
Almost in the mold of a community Pastor (which perfectly encapsulates the community aspect of the "PHX" mantra), coach Watson preaches of passion, love, and strength through dedication to one another. In sports, outside of God-given athletic ability, these are the three most important qualities to seek in an athlete.
I am all in on Earl Watson, and now because of this hype video, I'm all in on the 2016-17 Phoenix Suns as well.
WeArePHX #Momentum
This article originally appeared on