Phoenix Suns Prepare For Training Camp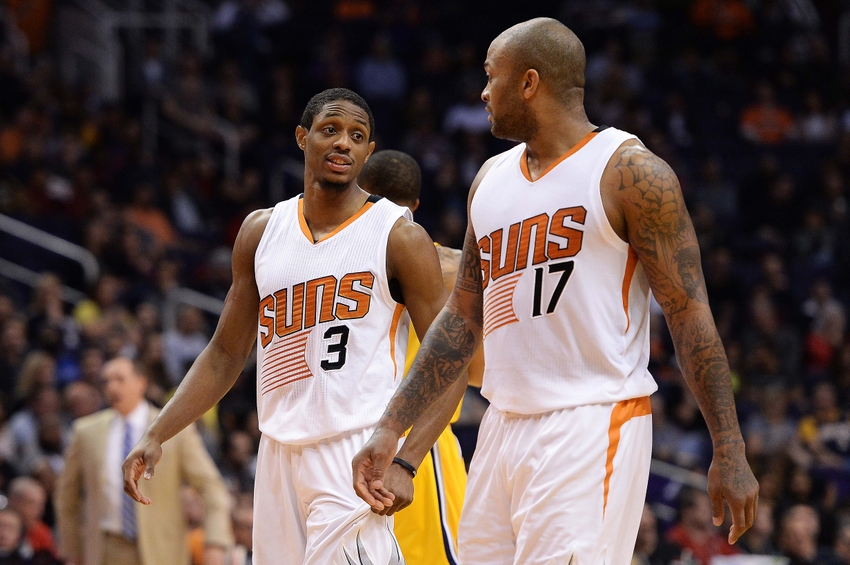 The Phoenix Suns are preparing to begin their training camp, the symbolic beginning of the NBA season.
The Suns are riding a franchise worst 6 season streak of missing the playoffs. Yet the goal this season is not even to make the playoffs.
Seeing the young Suns develop and get experience would be the most valuable take away from this season, and that process will begin when the Phoenix Suns open training camp on September 27th in Flagstaff, Arizona.
This will be the 20th time that the Phoenix Suns have held their training camp at Northern Arizona University (NAU) in Flagstaff.
More from Valley of the Suns
NAU President, Dr. Rita Cheng, had an interesting quote, saying "We all benefit as the Suns come together as a team to train in high altitude while reconnecting with fans and friends throughout northern Arizona."
Flagstaff is approximately 7,000 feet above sea level. Denver can't even compete with that.
So the Phoenix Suns get the dual benefit of bringing basketball to a part of the state that likely rarely gets to see the Suns play live, and they get high altitude training.
To what matters to the Suns fans: the Phoenix Suns will have a free to the public scrimmage Saturday, October 1st, at J. Lawrence Walkup Skydome. That is the same field the Northern Arizona Lumberjacks play football for NAU, plus the basketball and indoor track teams.
Believe it or not, the Phoenix Suns are only a week and a half away from starting their preseason schedule (October 3rd). Although those games don't mean anything, it will be a nice fix for those of us needing some NBA.
If you can get to Flagstaff on October 1st, the Suns are sure to put on an entertaining scrimmage for the crowd.
This article originally appeared on