Markieff Morris took a spin class with Houston Rockets players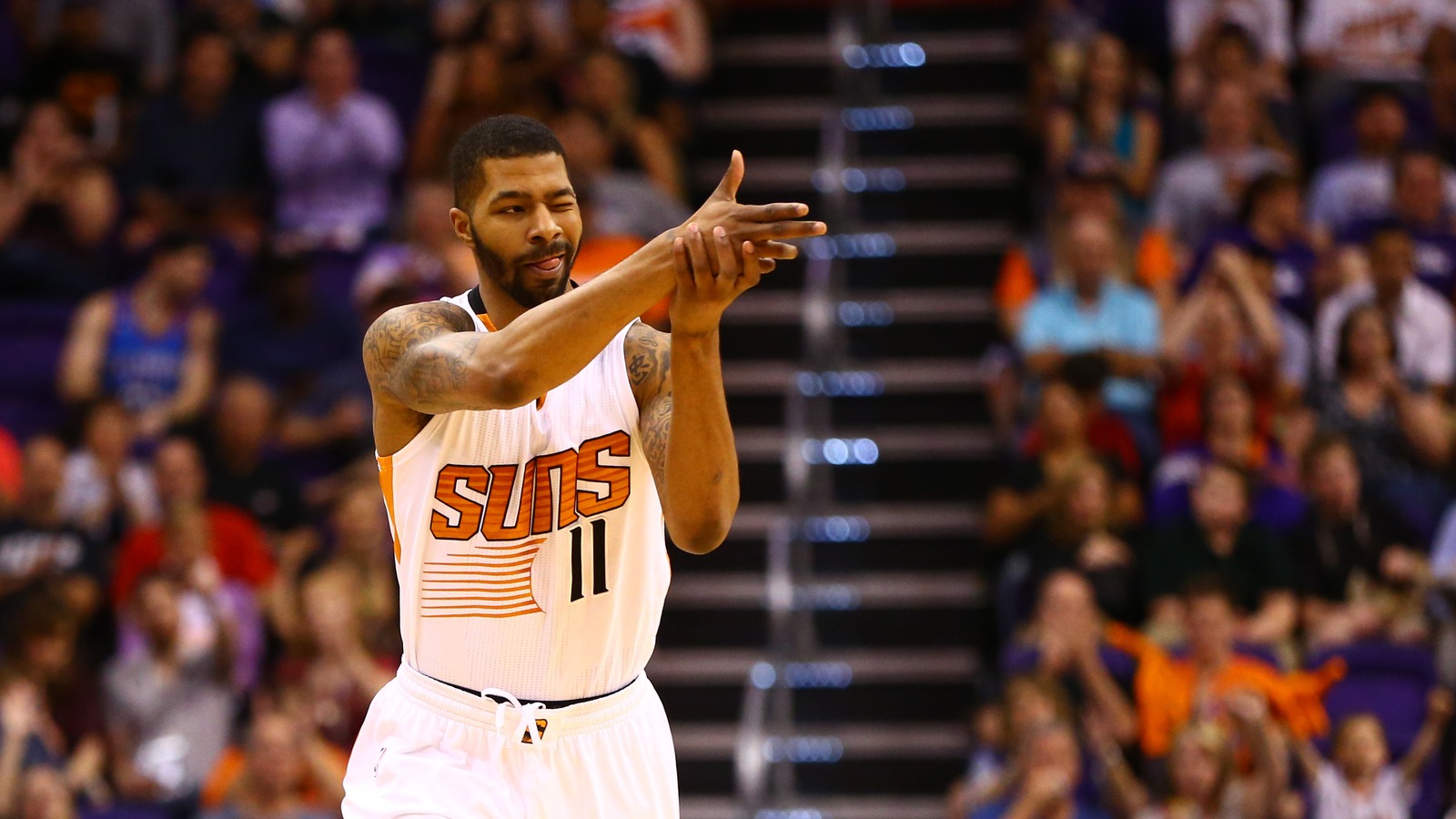 Phoenix Suns forward Markieff Morris hasn't been shy about letting his frustrations with the Suns be known. Morris recently Tweeted about his future with the team:
Morris has taken it another step recently, working out with multiple members of the Houston Rockets, including James Harden, Trevor Ariza and others.
Here's more from Tom West at Fansided.com:
"Most recently, Morris has been seen with a group of players from the Houston Rockets, as center Clint Capela revealed with a photo he posted on Twitter. Among the likes of James Harden, Trevor Ariza and Patrick Beverley, Markieff Morris can be seen attending a spin class. Obviously this is only a minor incident and his potential destination is highly uncertain, yet it could indicate Morris' possible interest in the Rockets, or perhaps moving to a contender in the Western Conference."
(h/t Fansided.com)
My future will not be in Phoenix…. #thatisall #backtothegrind #FOE

— Keef Morris (@Keefmorris) September 4, 2015
7am spin class at @CycleHouseLA with the homies #GrindNeverStop #AndWillNeverStop pic.twitter.com/Jes6miq3zZ

— Clint Capela (@CapelaClint) September 2, 2015
MORE NEWS:
Want stories delivered to you? Sign up for our NBA newsletters.