Report: Hornacek on hot seat, Suns owner 'antsy' for return to playoffs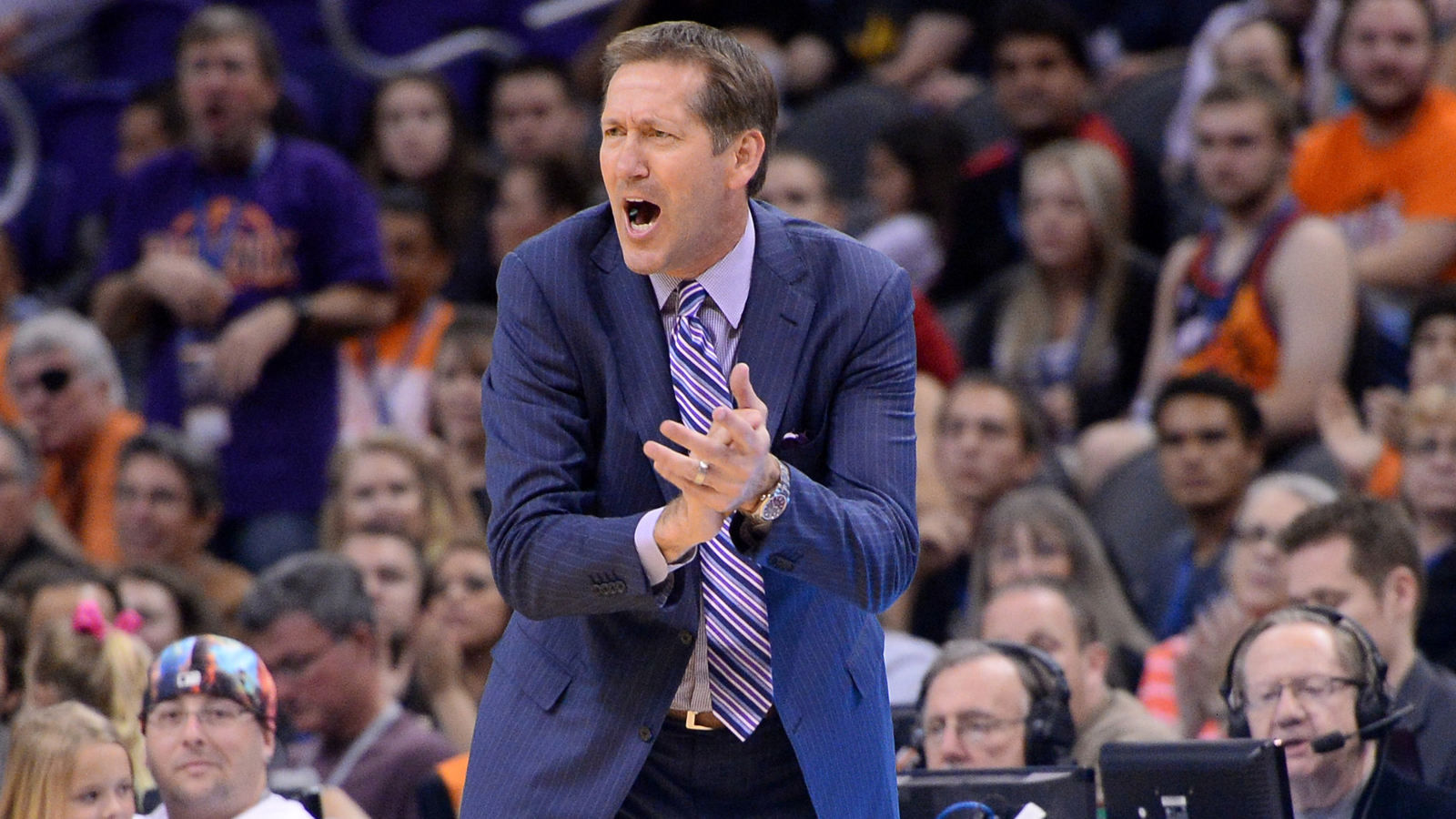 Jeff Hornacek isn't technically entering a lame duck season as head coach of the Phoenix Suns, because there's a team option in place on his contract that could have him back next season.
But it hasn't yet been exercised, and Ken Berger of CBSSports.com lists Hornacek as one of five NBA head coaches who are on the dreaded hot seat as the upcoming season approaches.
Whether or not Phoenix makes the playoffs this year won't be the sole determining factor in determining Hornacek's fate. There's been a significant amount of changes to the roster over the past couple of seasons, and continuity plays a key role in a team's overall level of success.
But if the Suns fail to compete and fall too far out of contention, it wouldn't be too difficult to see the team deciding at that point to go in a different direction.
Phoenix surprisingly made it to the final lap in the pursuit of free agent LaMarcus Aldridge, a move that would've completely altered the trajectory of the franchise. They added Tyson Chandler, who raises the defensive level of every team he joins (if healthy, of course) and alienated Markieff Morris by trading his twin brother, Marcus, to the Pistons. After missing the playoffs despite winning 48 games in 2013-14, the Suns took a step back last season. Hornacek has one year plus an option left, and sources say owner Robert Sarver is getting antsy for a return to the postseason.
MORE NEWS:
Want stories delivered to you? Sign up for our NBA newsletters.