Philadelphia 76ers Versus Houston Rockets Post Game Grades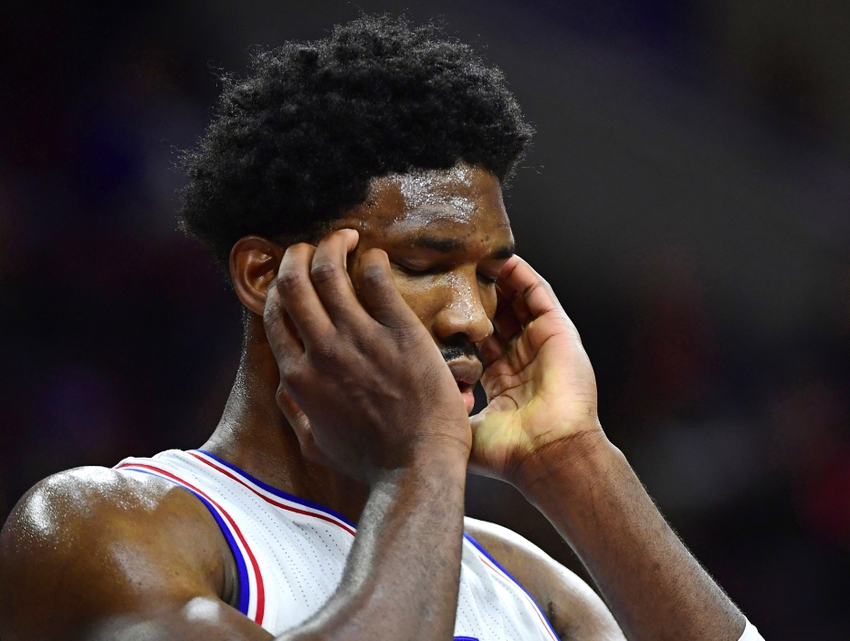 The Philadelphia 76ers pride themselves on defense, but the team had no answer for arguably the NBA's best James Harden. The team lost the contest 115-88, but the 76ers were beaten badly tonight.
The Philadelphia 76ers left the safety of Philadelphia, and this time the team brought rookie center Joel Embiid along for the game.  But despite another of Embiid's double-double performances, this contest was never close after Houston Rocket James Harden took over.
The team may have hoped for a victory in Houston, but they found themselves looking for an answer for James Harden's career high 23 point first quarter performance. Down by 12 after just one quarter, the 76ers never managed to rally in any of the four painful quarters tonight.
The 76ers struggled in  two of three key areas tonight: three-point shooting and rebounds. The team did manage to hold turnovers down to 12 while Houston committed 18 turnovers.  Half of the teams turnovers came at the hands of rookie Embiid.
After the Philadelphia 76ers jumped out to a 12-7 lead, it appeared to be a winnable game. Unfortunately, that perception never entered Harden's mind. Brown tried to defend Harden with virtually every player dressed for the contest.
In the end, the Houston Rockets got away from the Philadelphia 76ers early, and the team never caught up. But how did individual players do?
In the end, it was the ninth loss of the 2016-2017 season for the Philadelphia 76ers. While the team shows elements of improving over last season, you must begin to hope for some modest success soon.
This article originally appeared on