Philadelphia 76ers Season Ending Starting Lineup
Bret Stuter/FanSided via The Sixer Sense

Fansided
As the Philadelphia 76ers sort through who can play, in what role, and with which teammates, the ultimate goal is determining who makes the ultimate starting lineup
The Philadelphia 76ers are professionals when it comes to the experimentation of various lineups, combinations, and personnel strategies to see which combination becomes the ultimate expression of winning games going forward.
Until now, the fans have had to "play it by ear". The 76ers have not had a healthy enough nor stable enough roster to dictate who gets the start, who gets the quality reserve minutes, and who sits and awaits the opportunity.
But in weeks, that will change. When Ben Simmons rolls onto the floor at the point guard position, the team will have permanent anchors at the one and the five positions. And as the team moves forward, the strategy will be determining who, if any, players will given the opportunity to start.
So let's look at three possible starting lineups for this team, discuss their strength and weaknesses, and debate which lineup will actually make the basketball court.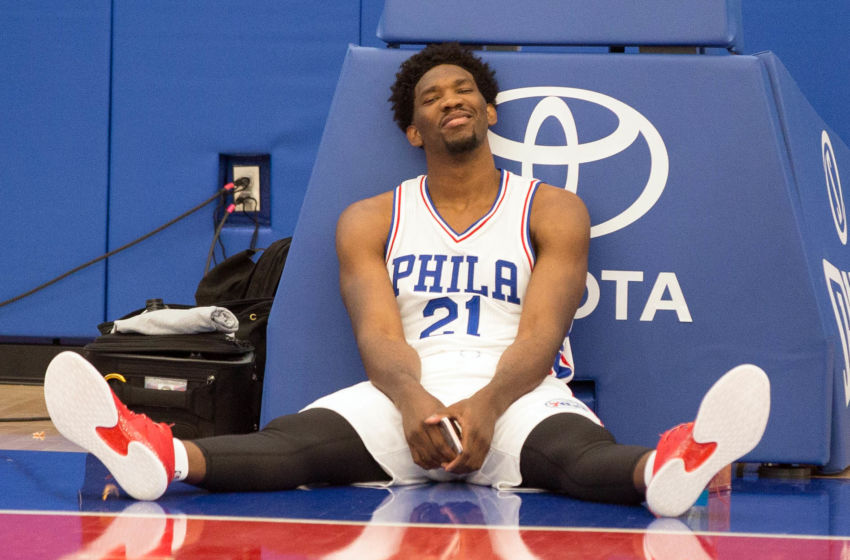 D lineup, as in Defense
The Philadelphia 76ers head coach Brett Brown loves defense. So what would a starting lineup be for this team if he wanted to emphasize defense? Well how about this one? Center Nerlens Noel, power forward Joel Embiid, small forward Robert Covington, shooting guard Gerald Henderson and point guard Ben Simmons.
Offensively, this lineup would be good for about 95 points a game. On a good day, perhaps up to 100. The beauty of this simply is that 95 points would be enough. Enough, that is, to win games in the NBA.
That's because the starting line-up would be enough to hold most opponent to fewer points. The Embiid Noel pairing has great promise
The #sixers 3pt defense failed them, but the interior defense? A glimpse of what an Embiid/Noel future could hold: https://t.co/X9yryrLO0f pic.twitter.com/oMKqIOVqfV

— Derek Bodner (@DerekBodnerNBA) January 7, 2017
But whether sequentially, or simultaneously, the Okafor Noel combo seems to work.
Brown thought Embiid – Noel would give them rim protection on defense. So far they look effective on offense too.

— Jessica Camerato (@JCameratoCSN) January 4, 2017
And that's the anchor. Surround that pair with the defensive expertise of Covington, Henderson, and Simmons and you've got yourself a pretty tall lineup of some incredibly aggressive and cabable defenders. But what about scoring?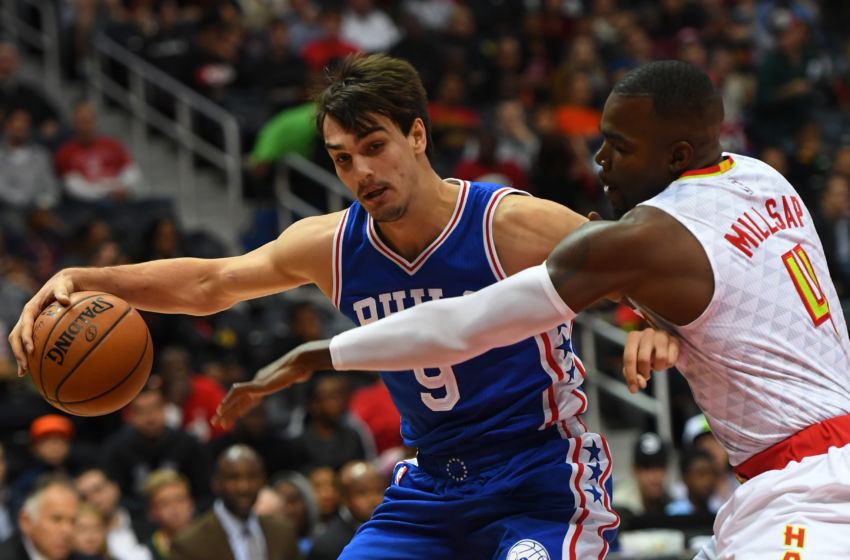 O Lineup
From the moment the team switches over to an offensive focus, the lineup changes shape rather dramatically. Of course, Joel Embiid will remain at center, and Ben Simmons will remain at point guard. But you place Ersan Ilyasova at power forward, Dario Saric at small forward, and Nik Stauskas at shooting guard.
Why Saric over Covington? On one hand, Covington has had two games over 20 points so far this season, both against the Toronto Raptors. On the other hand, Saric has scored 20 plus points against the Boston Celtics and the Orlando Magic. But even more, Saric has a far more accurate shot, as well as incredible passing skills. And if truth be told, Saric has such an effortless shot from the three-point distance. Covington's scoring is move volume, while Saric tends to be more sharp-shooter.
In this lineup, you will not see opponents held to 100 points or fewer very often. But the offense could hover in the 107-110 points per game region. Imagine a team like the Boston Celtics, where the team will lose some games, but the offense will win more for the team.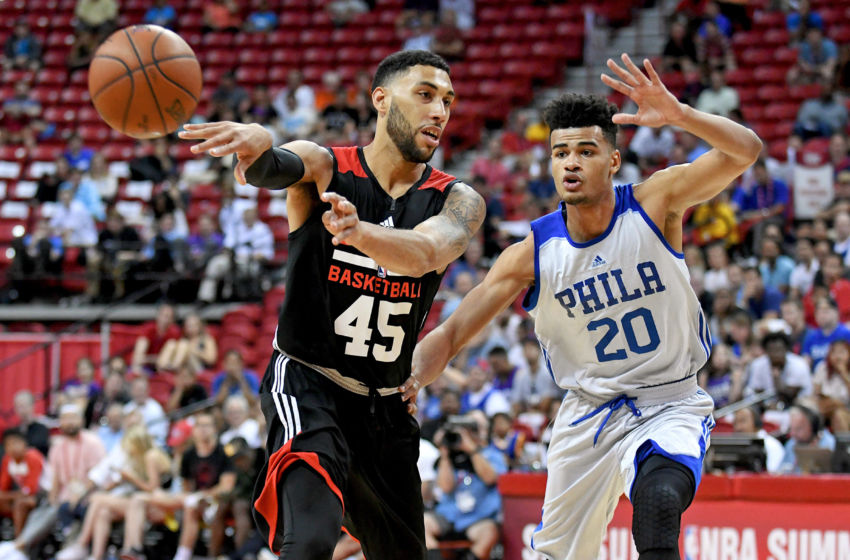 F Lineup for Future
If the team truly wants to focus on "Tomorrowland", then the team needs to draw a line in the sand and focus on getting some younger players quality minutes. Since we know the future of the franchise includes both Joel Embiid and Ben Simmons, it aligns nicely with our work for now.
But to round out that group? At power forward, Dario Saric (his natural position), at small forward Robert Covington (for now) and at shooting guard? Timothe Luwawu-Cabarrot.
This lineup will not be as strong defensively as the D lineup. It will not score as often as the O lineup. As a matter of fact, it will not win as many games than either lineup. But it will develop the younger plays at a far more rapid rate. A benefit is that the team will have a stronger chance of landing one of the top draft picks of the 2017 NBA Draft.
Right now, that's nothing to sneeze at. With Markelle Fultz building a strong case to be a top NBA pick, the Philadelphia 76ers could land perhaps the last pieces to a true championship team going forward.
TLC has simply needed quality minutes to develop, and pairing him in the back court with Ben Simmons could yield surprisingly positive benefits. The Philadelphia 76ers are begininning to flash the brilliance that comes with consistency and quality talent.
In the end, head coach Brett Brown has several directions he can go with the lineup when Ben Simmons arrives. But no matter which way he choses, the team will definitely be pointing up.
More from The Sixer Sense
This article originally appeared on