Philadelphia 76ers say Ben Simmons will be full-time point guard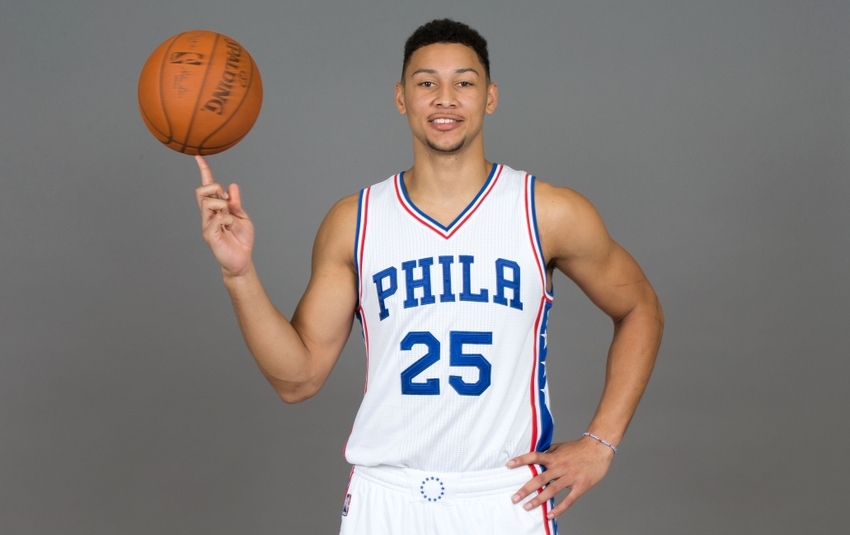 The Philadelphia 76ers will reportedly make Ben Simmons their full-time point guard when he returns to the court later this season.
Philadelphia 76ers fans erupted with excitement when their team won the NBA Draft Lottery and the right to draft LSU freshman Ben Simmons. It was the star the team has long waited for through years of losing (intentionally or otherwise).
With the team getting Joel Embiid back from injury and Dario Saric from overseas, the vision the team had long waited for was beginning to crystallize. Even Nerlens Noel is set to return from injury after a rehab assignment in the D-League earlier this week.
The one piece that is still missing is Ben Simmons.
Simmons suffered a Jones fracture in his foot, leaving him out indefinitely. The Sixers hope he will be back on the bench soon, at least in street clothes watching the game with his teammates.
When he returns, though, the Sixers have some extreme plans for him. They plan on using Simmons as the true point guard. Not a point forward, but the point guard, according to Marshall Harris of CSN.
Brett Brown: Simmons will play point guard when he returns…not point forward but a true 1. He will also watch games from the bench "soon."

— Marshall Harris (@mharrisCSN) December 1, 2016
The 76ers are currently using Sergio Rodriguez as the starting point guard. The 30-year-old rookie has an accomplished European career, but he has struggled some in the NBA.
That said, he's a more natural point guard fit than Simmons. Simmons played something of a point forward role at LSU, averaging 19.2 points, 11.8 rebounds and 4.8 assists per game.
It seems like the Sixers plan on using Simmons much the same way the Milwaukee Bucks use Giannis Antetokounmpo.
Simmons certainly has the versatility to play that way. But Philadelphia still has to get Simmons in practice first. It's an experiment worth looking into at the very least.
The 76ers have the luxury of running experiments like this since winning is still not the main goal. Philadelphia has sunk to the bottom of the standings yet again and still have a lot of youth making mistakes.
Simmons will certainly be one of those players once he returns. And then Sixers fans will see just what the wait was for.
This article originally appeared on