Philadelphia 76ers Roster Showing Dedication to the Game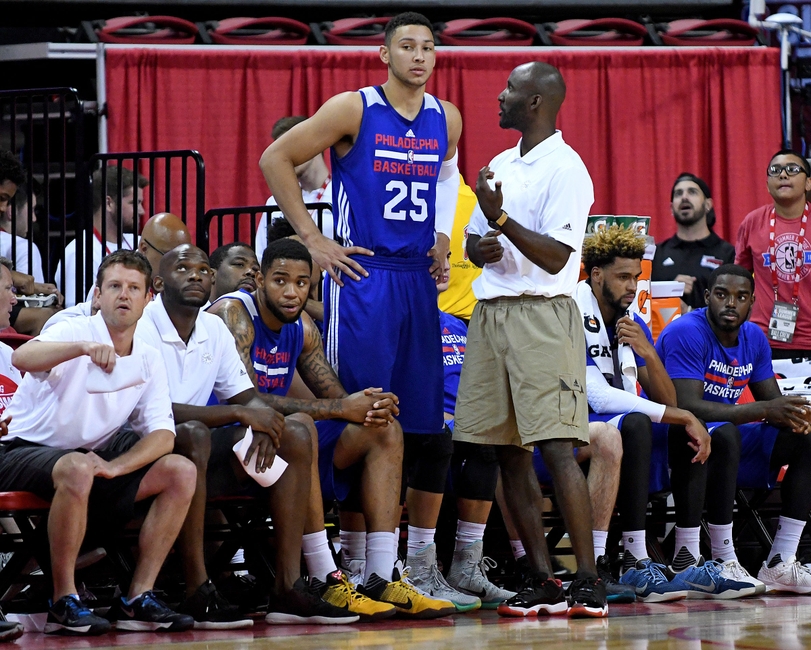 The Philadelphia 76ers roster is showing a dedication to the game by being at the training facility the day that it opened.
The Philadelphia 76ers, on Friday, finally cut the ribbon on their brand new practice facility in Camden, New Jersey, not too far from Philadelphia. The team will move from their former practice facility which was in Philadelphia to the new and improved facility.
Head coach Brett Brown and other big names on the team have maintained that it's the best practice facility in all of pro sports right now. They just might be right, and the turnout from different players during the ribbon cutting ceremony proves that.
The Sixers didn't require that any of their players show up for the ceremony, but several players took the opportunity to see the new facility and get some of the first shots up on the new court.
More from The Sixer Sense
Gerald Henderson, Brandon Paul, Sergio Rodriguez, Dario Saric, and Ben Simmons were all present for the ceremony, and all took to the court for at least a few minutes. They also checked out the new locker room with their jerseys in their lockers.
All in all, the feel of the day was the opening of a new chapter, and these players coming despite not having to be there really proves that they are dedicated to the game. They want to improve themselves, and more importantly, they want to improve the team. They want to be there for the new chapters, the grand openings, and they want to go above and beyond their requirements.
It tells a tale of how far the Sixers have come, and also just how important the new training facility is. Team morale is an overlooked aspect of team building, and the training facility has so many high-level facilities that will help keep the morale high.
A world-class restaurant, two full-length NBA courts, a hydrotherapy room, and a player lounge are just some of the aspects of the new training facility that draw players in. Clearly, the facility is impressive enough to bring in players on their day off.
That speaks volume to how bright the future is. This season is going to be a lot of fun.
This article originally appeared on