Has Sixers' rebuild shown any real progress?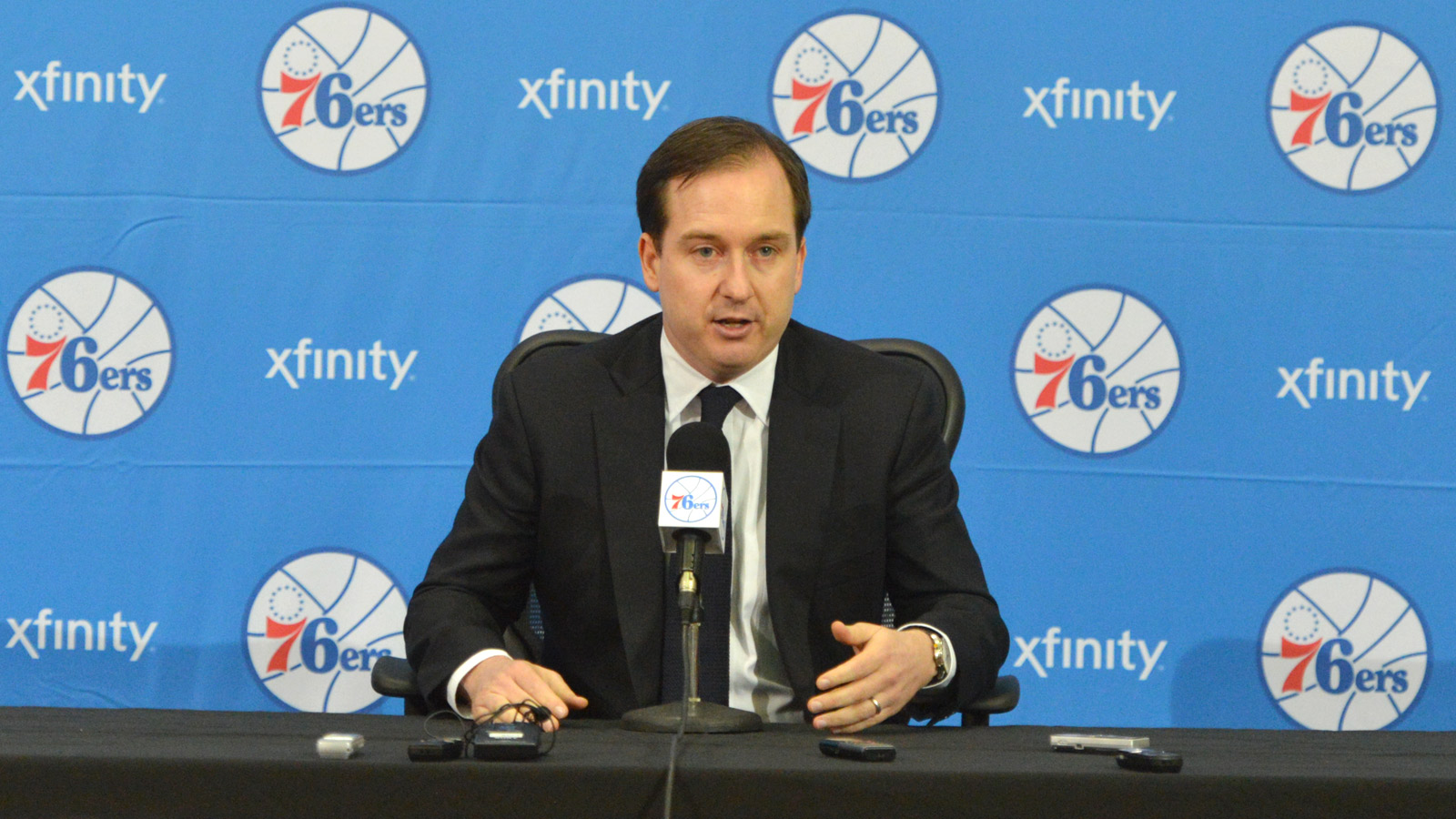 Fans of the 76ers know the mantra: Trust the process.
That's what GM Sam Hinkie has been selling to the fan base, and for the most part, the die-hards have bought in.
But now that we're a few years into the rebuild, it may be time to assess whether or not it's working. Eric Freeman of Yahoo Sports wonders as much as part of his team preview for the upcoming season.
If Jahlil Okafor and Nerlens Noel turn out to be cornerstones, and if Joel Embiid can one day get on the court and reach his All-Star potential, then maybe all of the losing will have been worth it. But it's getting tougher and tougher to simply trust the process.
This team is bad enough that we could list any number of weaknesses in this section. However, the Sixers clearly are not judging themselves by those standards and must be assessed on different terms.

So let's dig a little deeper into something that's already been mentioned — the rebuilding process's lack of tangible progress. After three offseasons on this path, the Sixers remain an idea more than a real basketball team worth supporting. Buying into their viability requires a great amount of optimism over players yet to wear NBA uniforms and draft considerations that haven't even been assigned official years and lottery odds. While Noel looks very good and Okafor is an exciting prospect, the latter is mostly an unknown and the duo appear to play the same position. The outlook is hazy at best.
MORE NEWS:
Want stories delivered to you? Sign up for our NBA newsletters.