Nerlens Noel feeling 'a lot better' after sitting out loss to Bulls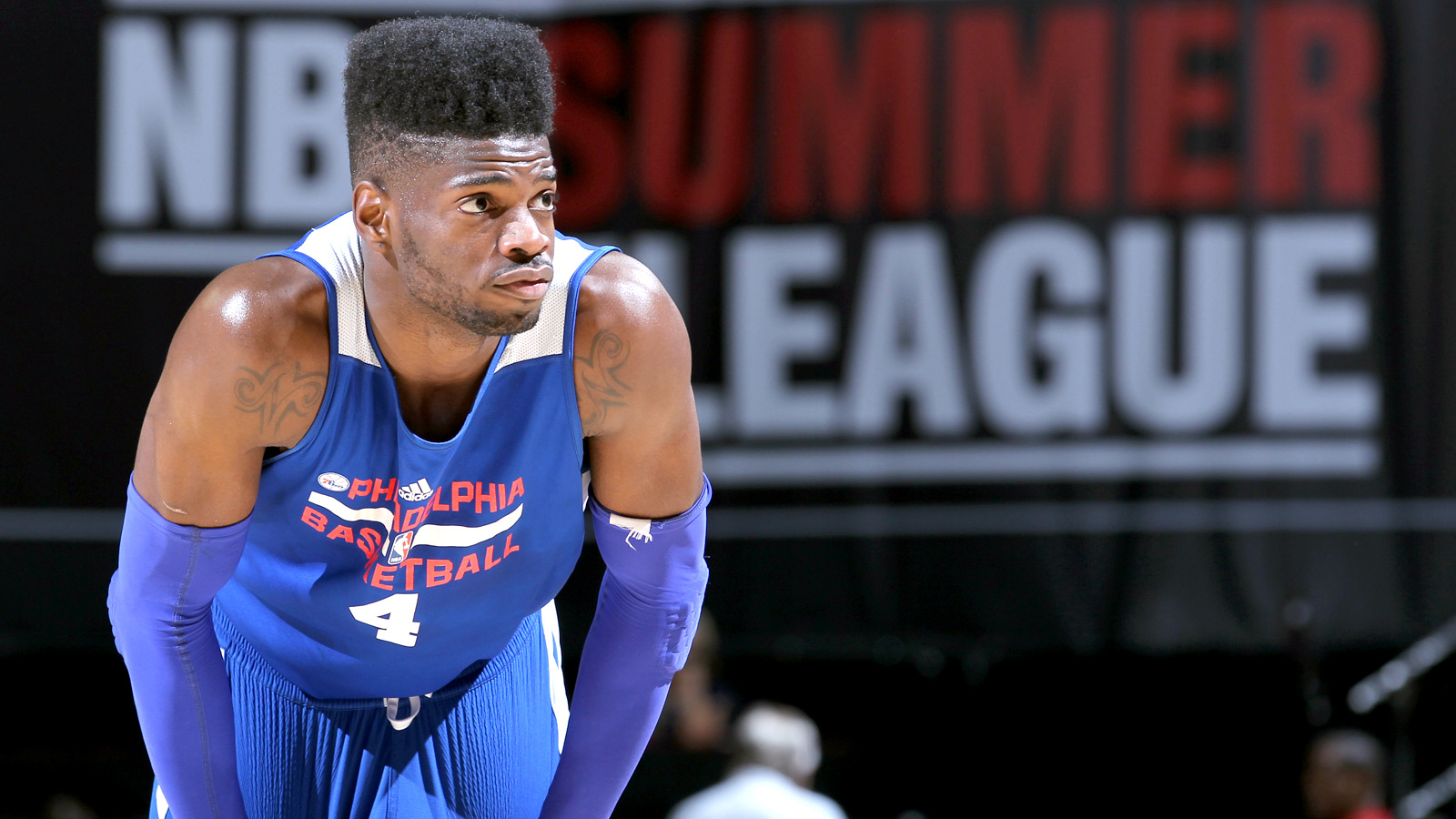 Nerlens Noel sat out of the 76ers' loss to the Bulls on Monday, after complaining of soreness in both wrists since suffering a hard fall during Friday's loss to the Cavaliers.
The good news is, he told reporters at Tuesday's practice that he's feeling much better after getting some time to rest.
Noel remains "game-to-game," but with the extra days of rest it seems likely that we'll see him back in the lineup on Wednesday versus the Raptors.
"Just everything," said Noel when discussing the improvements in his wrists on Tuesday, following the Sixers' light workout at the Philadelphia College of Osteopathic Medicine. "Got a lot more motion in it now. It's feeling a lot better in the last few days."

Noel's performance the night he originally sustained the wrist injuries might have been his best showing of the new campaign. He manufactured his third double-double in six games, with a season-best 18 points and season-high tying 12 rebounds versus the Cavs. He also snagged five steals, and stuffed two shots.

On Saturday against the Orlando Magic, the final game in a back-to-back set, Noel managed two points and four rebounds in a little more than 21 minutes, before he was ejected in the third quarter.

"I wanted to give it more of a shot," Noel said about trying to play less than 24 hours after first getting hurt. "It was feeling alright, then I landed on it another time. Frustrated a little bit. So I wanted to give it a day's rest. Now, it's feeling a lot better, with [Monday's rest], and now [Tuesday]."

MORE NEWS:

Want stories delivered to you? Sign up for our NBA newsletters.