Philadelphia 76ers Nerlens Noel Breaking Up Is Hard To Do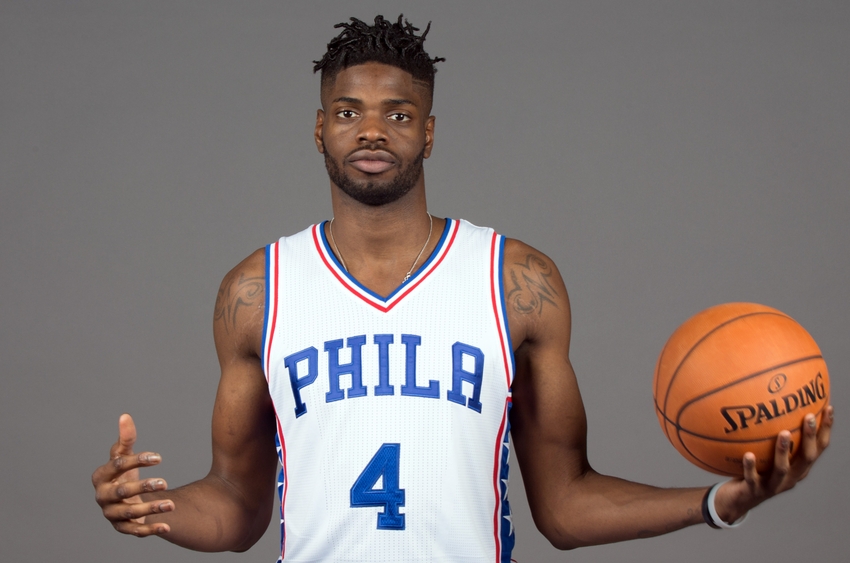 With the passing of the Monday Night deadline, the Philadelphia 76ers have not reached a contract extension agreement with Nerlens Noel. This feels like a break-up.
Nerlens Noel was the first of Sam Hinkie's building blocks. Some consider him the prototypical center for the type of team currently under construction by head coach Brett Brown. Others see him as the first model in a series of center upgrades that now include Joel Embiid and Jahlil Okafor.
Some see him as the future.  Still others view him as the past.  But right now, few see him as a Philadelphia 76er next season.
As expected, the #sixers and Nerlens Noel did not reach an agreement on a contract extension. Noel will enter free agency in the offseason.

— Michael K-B (@therealmikekb) November 1, 2016
It's not that Nerlens Noel is not a starting caliber NBA center. He is. But it's the tone of the team and player harmony which has given all the sense that this relationship is on the downslide. While the team reports that Nerlens Noel is rehabbing his knee in an Alabama rehab facility, he has been spotted horsing around with friends.
So Nerlens Noel – who Sixers claimed would travel to Alabama for rehab following knee procedure this week – is @ Powerhouse in Philly pic.twitter.com/7A9d7goDO2

— Kyle Neubeck (@KyleNeubeck) October 29, 2016
And so it goes.  A player who was the first to arrive to the roster from the guru-of-playing-the-odds Sam Hinkie now finds himself as the odd man out.  Clearly Noel wants to start, but the current situation of competing for minutes piled on top of three losing seasons appears to be more than the young man can handle right now. As such, Nerlens Noel is likely a trade chip for the Philadelphia 76ers. In fact, an anonymous scout from Sport Illustrated's "The Crossover" predicts the team will trade Noel before season's end.
The situation is not irreparably damaged. Noel and the 76ers are still willing to talk, and the team can extend a qualifying offer to Noel to preserve the team's right to match any offers in the off-season.  If Noel heals up and plays well, the team may even regret not offering that contract extension.
But from recent developments, this feels very much like a break-up now.  There are few moments in social media where Noel is encouraging teammates.  The storylines now are about Joel Embiid and Jahlil Okafor.  Even Elton Brand, in his venerable wisdom, encouraged Noel not to isolate himself.
But that is exactly what Noel is doing.  We know where this storyline leads.
More from The Sixer Sense
This article originally appeared on