Philadelphia 76ers Loadmaster Working Overtime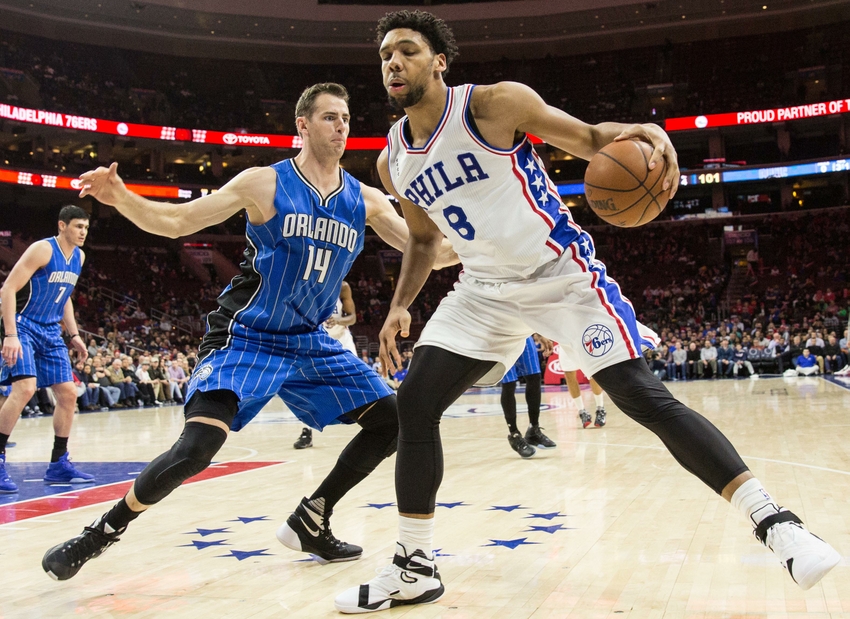 The Philadelphia 76ers have been forced to mete out playing minutes for players. That caution ensures that they enjoy a safe and steady recovery. In the US Air Force, a loadmaster is the person who balances weight distribution on aircraft to ensure a safe and steady flight. the team needs a loadmaster.
The job is loadmaster. The responsibilities are to safely load, distribute, and unload freight from an aircraft to ensure safe travel. The Philadelphia 76ers do not have a loadmaster, yet.
However, they should.
You see, a loadmaster could, or SHOULD, be a legitimate title for someone on the Philadelphia 76ers organization.  That title goes to the person responsible for managing the frequency and duration of players' training and game playing.
Right now that person is very busy.
Jahlil Okafor, Joel Embiid and Gerald Henderson did not scrimmage this morning because of load management.

— Keith Pompey (@PompeyOnSixers) September 29, 2016
And with the recent foot fracture to Ben Simmons, that person is bound to become quite a bit busier.
Ben Simmons breaks bone in right foot during Friday's scrimmage

MORE: https://t.co/oGH5TcJZuV pic.twitter.com/gx0IZjAWOF

— NBA.com (@NBAcom) September 30, 2016
With the top prospects of the NBA in his care, this "loadmaster" has a great deal of clout, and pressure, to manage the roster of the Philadelphia 76ers.  Right now, that loadmaster is none other then the guru of modern day sports medicine, Dr. David T. Martin.  You may recall his hiring over a year ago. At that time, his focus was dedicated to ensuring the best of care for the top rated prospect on the team at that time in Joel Embiid.
Modern day basketball involves injuries folks.  As disappointing as it feels when it happens, each of the top prospects of the Philadelphia 76ers (barring Dario Saric) has been injured.
The value of having Dr. David T. Martin on the staff of the Philadelphia 76ers cannot be overestimated. He was the guide to navigate the team through all of the treatment for Joel Embiid, who had a very difficult injury to heal.
Now he has a new padawan in Ben Simmons.  By monitoring training, rehabilitation, hydration, nutrition, and recuperation/sleep, he can optimize Simmons' path to full health.
With pre-season just days away, and the full season in less than a month, this is beginning to have the painfully familiar feel to last season.  Head Coach Brett Brown had to patch together a functional lineup despite beginning the season with six players injured. The hope is that this team will enter the season fully healthy.
With Simmons' injury, those hopes have already been dashed.
However this is a much improved roster, and plenty of hopeful players are eager to get onto the basketball court to showcase their talents to fans and front office. Don't write this team off just yet. In fact, this could give the team chance to assert themselves and not depend on Ben Simmons' to carry them through.
More from The Sixer Sense
This article originally appeared on