Philadelphia 76ers Joel Embiid Has The Eye Of The Tiger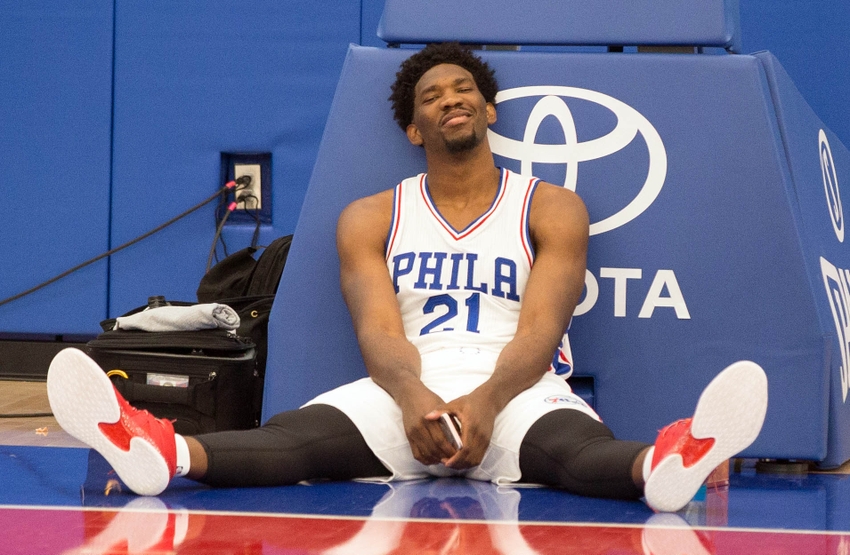 After two years simmering on the bench, rehabbing his foot, and fielding routine taunts on social media, Joel Embiid is ready to unleash two years of penned up frustration on the basketball court. He truly has the Eye Of The Tiger.
It was a theme song to Rocky III, sung by Survivor, and was a hit on US billboard charts in 1982.
It describes the competitive spirit, the fortitude to meet a challenge and overcome any obstacle. It's called the Eye Of The Tiger, and it's unmistakably present in Joel Embiid this season
Brown on Embiid-"He wants the ball. He wants to be the person that I think is going to determine a game. You can see that mentality in him."

— Jessica Camerato (@JCameratoCSN) September 30, 2016
One of the missing ingredients to the Philadelphia 76ers roster so far is that hunger for the ball at game deciding moments. You could see it plainly last season when, in the closing minutes, the ball seemed to land in the hands of point guard Ish Smith.
And there it stayed.
This season, there is no more Ish Smith at point guard.  So the team had better come up with a different strategy at crunch time.
Placing the ball into the hands of 7-foot-2 giant Joel Embiid seems as sound of a strategy as any. While the head coach has already insisted that the team's defense be anchored by his rookie center, there has been no such mention of how the offense will use his size and athleticism.
We noted Embiid's intensity earlier in the off-season, when we declared his debut ripe for beast-mode.  That story is worth reading again, as much of it goes live and on display in his debut against the Boston Celtics on October 4, 2016 at 7:00 PM ET.
While his debut will likely exhibit some rust in his timing, you can expect to see at least one "wow" play from the young center.  And with the recent news of Ben Simmons fracture of his right foot, the team will likely look to get a good look at their new rookie center.
More from The Sixer Sense
This article originally appeared on